Cardi B Indicted By Grand Jury On Felony Assault Charges Following Strip Club Brawl
21 June 2019, 15:51 | Updated: 21 June 2019, 15:54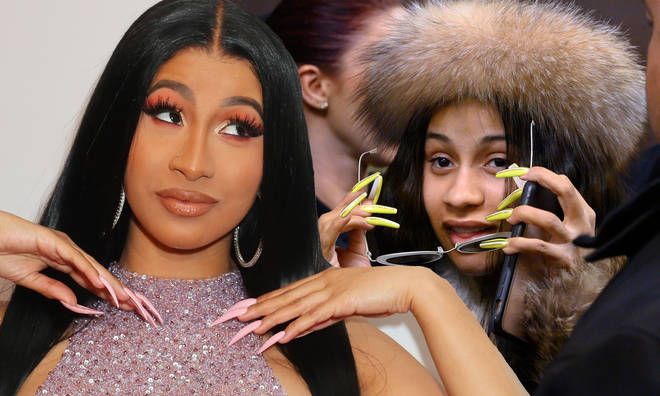 The 26-year-old 'Press' rapstress has been accused of felony attempted assault, misdemeanor reckless endangerment, assault and more for allegedly ordering an attack in a New York strip club.
Cardi B has been indicted by a grand jury on multiple charges, which include two felonies, as a result of a fight at a New York strip club last year, TMZ report.
The 26-year-old rapper was arrested in October after allegedly ordering an attack on two female bartenders at the club, one of whom Cardi accused of sleeping with her husband Offset.
The women, named Jade and Baddie G, both claim that they suffered injuries during the fight, which took place in August last year. They claim Cardi's people threw bottles and chairs at them.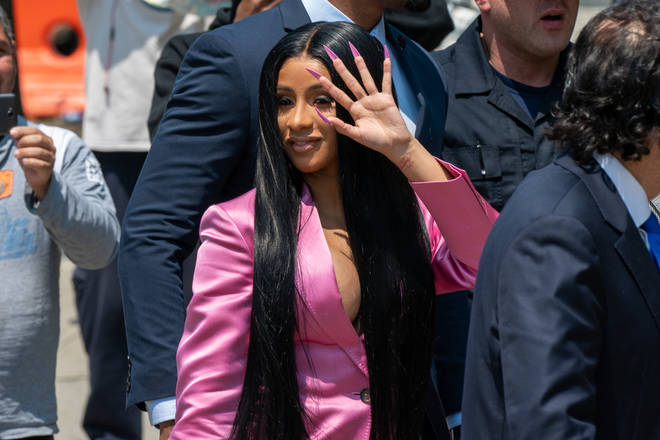 According to the report, Cardi has been hit with fourteen separate charges, including two counts of felony attempted assault with intent to cause serious physical injury.
The 'Press' hitmaker's other charges include misdemeanor reckless endangerment, assault, criminal solicitation, conspiracy and harassment.  
Cardi, who recently cancelled a number of shows due to post-plastic surgery complications, was originally charged with two misdemeanours - assault and reckless endangerment. This has now been superseded by the grand jury indictment.
The report states that Cardi has rejected a plea deal, which would have given her "a conditional discharge in return for pleading guilty to a single misdemeanor."
However, the report also states that is Cardi slipped up during her conditional period, things could be looking pretty bad for her.
According to TMZ, prosecution sources say that the matter was taken to the grand jury because of "information they discovered during their investigation," which they would not specify.
Cardi is yet to respond to the report.