Naturi Naughton Hits Out At Beyhive Over Omari Hardwick's Awkward Beyoncé Kiss
10 May 2019, 13:39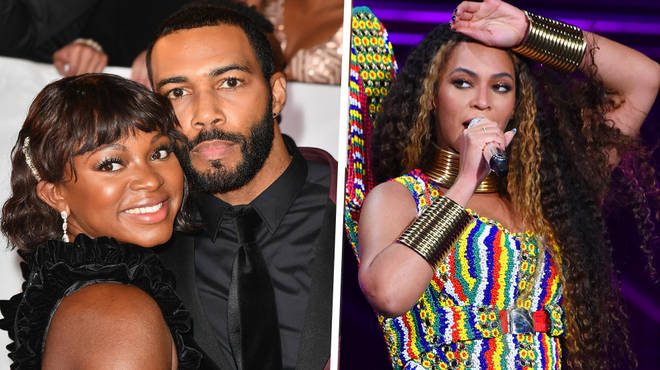 Naturi Naughton has addressed Beyoncé's fan club for coming after her "TV Husband" Omari Hardwick, over his awkward kiss with the Queen Bey...
Power actor Omari Hardwick's infamous awkward Beyoncé has been brought to light again during an appearance on Strahan & Sara. When Strahan asked Omari about the "kiss gate", co-star Naturi Noughton quickly came to his defence, speaking on his behalf.
The awkward kiss took place at the NAACP Image Awards, when Omari leaned in to kiss Beyoncé on the cheek twice, but much closer to the lips on the second kiss.
Power producer 50 Cent savagely trolled Omari during the period of his backlash from the beehive.
Beyoncé die hard fans called the 'Beehives' roasted Omari all over social media for 'inappropriately' kissing the queen Bey. Omari hasn't spoken publicly addressed the Beyoncé kiss, which has triggered the Beyhive even more.
Naturi Naughton defended her co-star during the interview when Omari was asked about the kiss. She chimed in saying "You know the [Beyhive] try to come for my boy, my TV husband. He was just being a friend. Why can't friends kiss and hug anymore?"
The star who is plays "Tasha" in Power added: "I mean they made that way bigger, so I was there and it was so not a situation."
50 Cent previously joked that Omari Hardwick's character "Ghost" would be killed by Jay-Z on Power in the next season. With the next season being the last, anything could be possible.