50 Cent Savagely Trolls 'Power' Actor Omari Hardwick Over "Inappropriate" Beyoncé Kiss
2 April 2019, 11:56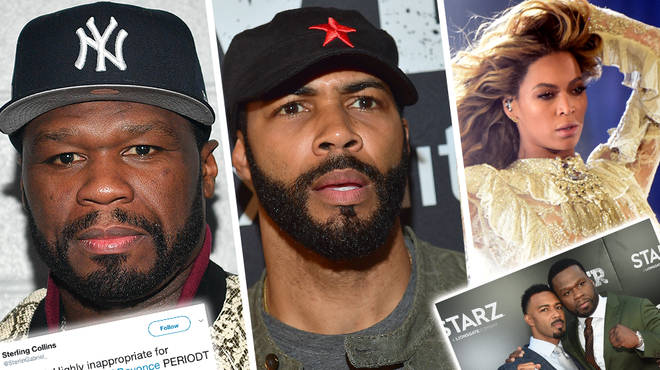 50 Cent has taken to social media to roast Power actor Omari Hardwick over the awkward Beyoncé kiss at the NAACP Image Awards...
It has still remained the topic of conversation over night, the moment when Omari Hardwick planted not one, but two kissed on Jay-Z's wife Beyoncé, right infront of him at the NAACP Awards. The awkwardness came after hugging Queen Bey, following a greeting kiss on the cheek. Omari then went in for another kiss, this time a little closer to her mouth.
Bey's reaction seemed as though she felt uncomfortable after the second kiss, as you would. Omari has received backlash from the Beyhive online. But now, 50 Cent, who works closely with Hardwick on the set of Power, has trolled him on social media for the kiss.
Since the two kisses, users on social media were debating whether or not it was appropriate. 50 cent couldn't pass up the opportunity to troll on such a big situation like this - especially with it being his friend. 50 Cent weighed in on the controversy on Instagram.
50 Cent took to Instagram and reposted a viral video of Omari Hardwick kissing Bey, making a creative caption previewing what Ghost's new possible fate in the upcoming season of Power.
50 cent wrote "Season 6 of POWER Jay Z kills Ghost don't miss it we lit". He continued: "Ghost looking for more money for the queens child project".
On the last season of Power,  rapper Kendrick Lamar was a special guest star so it could potentially happen.
The "In Da club" rapper continued by guessing what was going through Hov's head when Omari kissed Bey. 50 Cent wrote "LOL jay was like, the fuck is you doing pretty n***a".
Although 50 Cent makes light o the situation by joking around, many feminists and Beyoncé fans who saw the discomfort on Beyoncé's face, the moment was not a funny one. Feminists used the clip to show an example of men asserting themselves in inappropriate ways with women.
However, the nature of Hardwick and Beyoncé's relationship is unknown to everyone but the two of them. Nor Beyoncé or Omari have spoken out on the situation.