Beyoncé 'ENERGY' lyrics meaning explained
29 July 2022, 11:29 | Updated: 3 November 2022, 12:51
Here's a breakdown of the lyrics to Beyoncé's new track 'ENERGY'
The wait is finally over and Beyoncé has dropped her first solo project since 2016 'Renaissance'.
Alongside 'BREAK MY SOUL', Queen Bey has released 25 new tunes, including summer banger 'ENERGY'.
The single is produced by Skrillex, Al Cres, BEAM and Beyoncé herself, and was written by multiple people, including Pharrell Williams.
To celebrate the album release, here's a breakdown of the meaning behind the lyrics to the new song 'ENERGY'.
All of the best memes about Beyoncé's new album Renaissance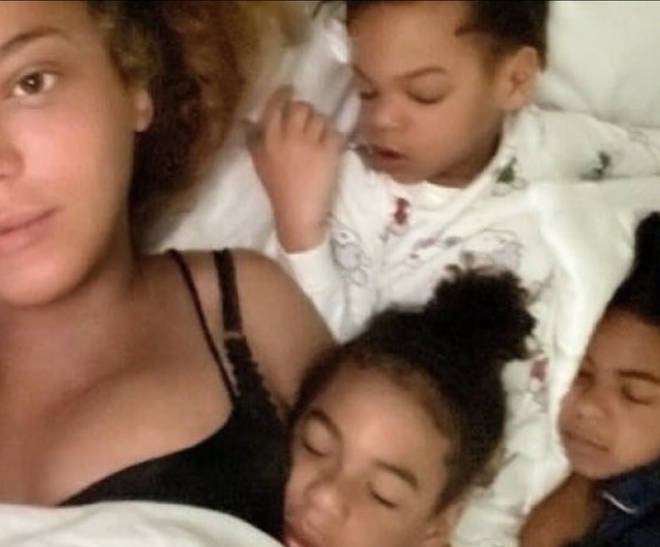 Votin' out 45, don't get outta line, yeah / Ooh, ooh, ooh, ooh, pick a side
Beyoncé here is referencing the 45th US president Donald Trump, who was voted out of office in 2020. Queen B's music is known for being politically driven, and here she refers to either side of American political parties - the Republicans or Democrats.
She more Cancún, he more Saint-Tropez / Big wave in the room, the crowd gon' move
In these lyrics, Bey is referring to holiday hotspots to the stars in Mexico and France. By comparing the two, she is suggesting that the pair are not compatible, but when music is played ('wave') the crowd will move.
Beyoncé new album 'Renaissance' 2022: release date, title, features & more
I just entered the country with derringers / 'cause them karens just turn them to terrorists
A derringer is a small handgun which Beyoncé says that she came into the US with - this is possibly a reference to the gun laws in the USA. Beyoncé is known for publicly speaking up about the need for gun control, and has been in videos pleading for reform, as well as using her live performances as think-pieces for the cause.
In the second part of the lyric, Beyonce refers to the rise of alt-right supremacy groups, and calls them 'Karen', stating that they are now terrorists. This bold lyric references the 2021 Capitol riots, where predominantly white individuals stormed the White House.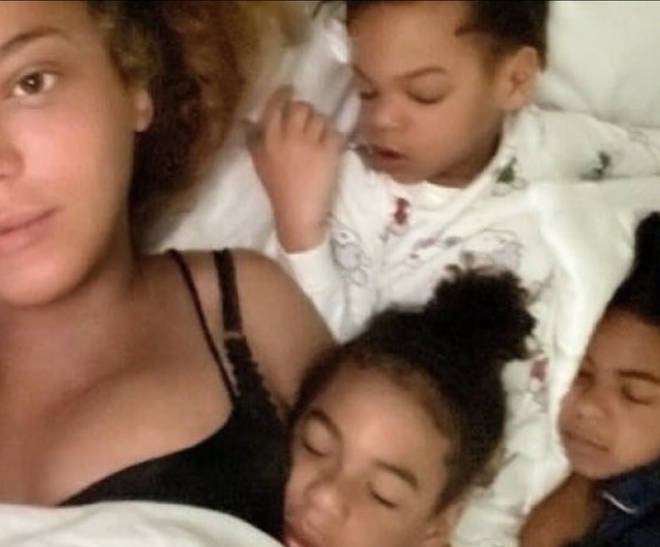 What are the full lyrics to 'ENERGY'?
[Intro: Beam]
Arm staged, Rocking out, I'm star, Crazy
Coco flawling, 1980's
Come list 'til i drop lazy
None of that maybe
Energy!
Energy!
Energy!
[Verse 1: Beyoncé]
Just vibe, Double 45
I don't get out of line, Yeah!
Oh! oh! oh! oh!
Pick a side
Only double lines we cross is dollar signs, Yeah!
Oh! oh! oh! oh!
Hold up, Wait
I hear you just got paid, Make it rain, Energy
She more cancún, He more saint tropez
Big wave in the room, The crowd gone move
Look around, Everybody on mute
Look around, It's me and my crew
Big energy
[Chorus: Beam]
You was on stop mode, Got froze
Froze from page vogue, No posе
Chat too much, Bro, Clip on load
That's that kodak energy
Energy!
Enеrgy!
Energy!
Yeah! yeah!
[Verse 2: Beyoncé]
Cold links, Brought dinner
We know that we do it grande
You know that i'm gone be extra
When that camera go "Pop, Pop, Pop, Pop, Pop"
Leave them waiting like "Dot, Dot, Dot, Dot, Dot"
"Oh! la, La, La"
That's the way them boys sound
When i walk through that block, Block, Block
And i uzi that doozie, Shot, Shot, Shot
[Bridge: Beyoncé]
We was just chilling, Minding our business
P0pping our pain and champagne through the ceiling
Sipping it up, Flicking it up
All this good energy got you all in your feelings
Feelings
I'm crazy, I'm swearing
I'm daring, Your man's staring
I just entered the country with derringers
'cause them karens just turn them to terrorists
[Chorus: Beam, Beyoncé & Big Freedia]
You was on stop mode, Got froze
(Aah! aah! aah! la-La-La-La-La)
Froze from page vogue, No pose
(Aah! la-La, aah! aah!)
(Yaka-Yaka, Yaka-Yaka, Yaka-Yaka, Yaka-Yaka)
Chat too much, Bro, Clip on load (La-La-La-La-La)
That's that kodak energy (Aah! la-La, aah! aah!)
(Go, Let's go, Let's go, Let's go)
Energy (La-La-La-La-La, aah! la-La)
(Yaka-Yaka, Yaka-Yaka, Yaka-Yaka, Yaka-Yaka)
Energy (Aah! aah!) (Go, Let's go, Let's go, Let's go)
Energy (La-La-La-La-La)
(Yaka-Yaka, Yaka-Yaka, Yaka-Yaka, Yaka-Yaka)
Yeah! yeah! (Aah!)
Here Are All The Ways You Can Listen To Capital XTRA