Beyoncé new album 'Renaissance' 2022: release date, title, features & more
29 July 2022, 09:56 | Updated: 29 July 2022, 10:01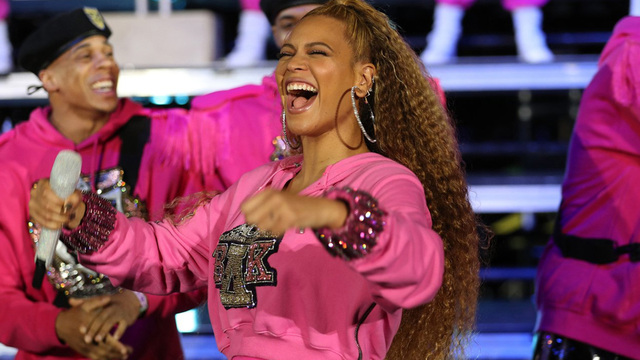 Beyonce and Solange Fall Over At Coachella
Beyoncé is dropping a new album this year! This is not a drill!
Calling all Beyonce fans - the superstar has officially dropped her seventh album, Renaissance.
Six years after the release of her last studio album Lemonade, the Grammy Award-winning superstar finally unleashed her quarantine project and it's full to the brim of absolute bangers.
The long-awaited 16-song project is also known as 'act i', the first of three albums in the series, so fans expect plenty more music after this initial drop.
Beyoncé has revealed the tracklist for her upcoming seventh studio album
The 40-year-old songstress will drop the long-awaited album next week, and it consists of sixteen new tracks.
So far, Queen B has only released BREAK MY SOUL from the album, and it is rumoured that the album will lean on inspiration from dancehall and country sounds, according to Variety.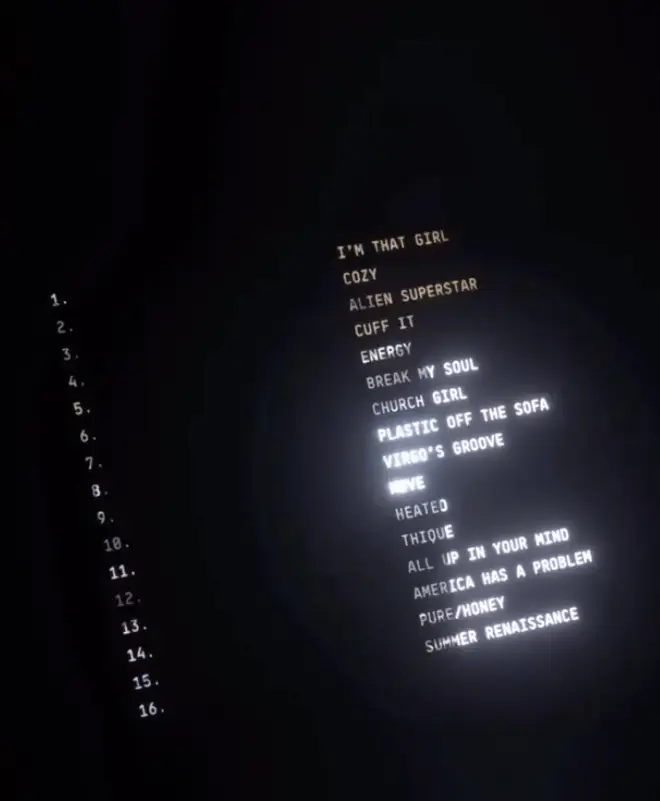 The album opens with 'Im That Girl' and then continues with Cozy, Alien Superstar, Cuff It and Energy.
The lead single BREAK MY SOUL is number six on the tracklist, and the song that racks up the longest listening time is 'Virgo's Groove', which comes in at just over six minutes.
This track is a reference to Beyoncé's star sign which is a virgo, as she is born on September 4th. She closes the album with a track named 'Summer Renaissance', which is a nod to the July release.
Bey has released an alternative cover for her new album, which will be used on the vinyl edition of the project.
The songstress is still sat on a horse, however she now dons a cowboy hat, which is possibly a nod to the country sound that is allegedly on the album.
The black background which is for the album cover is now a renaissance-esque print of horses and patterns.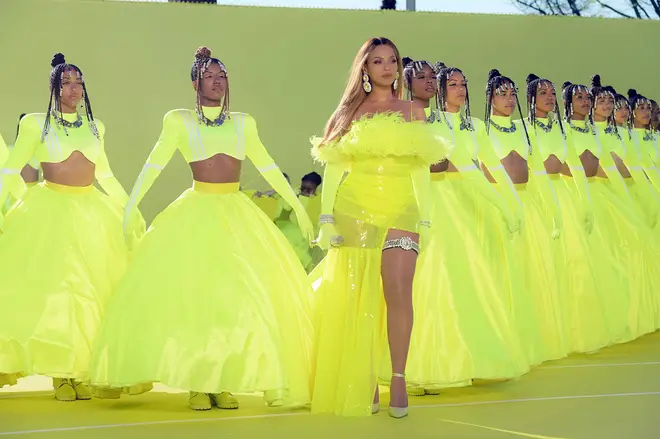 The track is in the 2021 biopic film King Richard that starred Will Smith who won the Best Actor award for his portrayal as Venus and Serena Williams' father, Richard Williams.
For the performance, the superstar and her dancers (which included her daughter Blue Ivy) wore vibrant neon yellow outfits as they performed at a tennis court in Compton, where the Williams sisters were coached by their father when they were young.
Be Alive (Original Song from the Motion Picture "King Richard") (94th Academy Awards Performance)
Hitting the stage for the first time in 5 years, fans couldn't contain their excitement for the star, the performance, and the new music coming.
In an August 2021 interview with Harpers Bazaar, Bey herself confirmed "yes the music is coming!". Here's everything we know about the upcoming project.
What's the tracklist for Beyoncé's new album?

Beyoncé kicked off her new era with the release of 'Break My Soul', the first single from Renaissance, on 21st June 2022.

The single is a house-infused summer banger and fans couldn't get enough of it following its release!

Beyoncé has included 16 tracks on 'act i' of Renaissance, with potentially more to come on the future parts.

Beyoncé - BREAK MY SOUL (Official Lyric Video)

What does the album cover for Beyoncé's new album look like?

Beyoncé has released the album cover for 'RENAISSANCE'.

Picture: Parkwood Entertainment, LLC

Beyoncé released the album cover to Renaissance a month prior to the record's release.

The cover features Bey sitting on a glistening silver horse, wearing nothing but skeleton-inspired body jewels.

"Creating this album allowed me a place to dream and to find escape during a scary time for the world," she wrote on Instagram along with the cover.

"It allowed me to feel free and adventurous in a time when little else was moving. My intention was to create a safe place, a place without judgment. A place to be free of perfectionism and overthinking.

"A place to scream, release, feel freedom. It was a beautiful journey of exploration. I hope you find joy in this music. I hope it inspires you to release the wiggle. Ha! And to feel as unique, strong, and sexy as you are."

When is Beyoncé dropping her new album, Renaissance?

Beyonce's new album, Renaissance, dropped on July 29th, 2022.

The singer announced the news via TIDAL a month prior to the record's release.

The week before, fans lost it after they noticed that Bey had changed her avatars on all of her social media platforms to a blank image.

The superstar removed her profile photo for her Instagram, Twitter and YouTube, and fans immediately thought the star was gearing up to drop her new album.

What can fans expect from Beyoncé's new album?

In her July cover story with Vogue, Beyoncé played her new album to Editor-in-Chief Edward Enninful, who said this of the record:

"Soaring vocals and fierce beats combine and in a split second I'm transported back to the clubs of my youth. I want to get up and start throwing moves. It's music I love to my core."

"Music that makes you rise, that turns your mind to cultures and subcultures, to our people past and present, music that will unite so many on the dance floor, music that touches your soul. As ever with Beyoncé, it is all about the intent."

Beyonce confirmed "Yes, the music is coming!". Picture: Getty

Soon after the album was announced, Variety reported that the record will feature both 'dance and country-leaning' tracks.

Hit songwriter Ryan Tedder, who co-wrote Bey's 2008 hit 'Halo', is reportedly behind some of the music on the album, as well as Raphael Saadiq, who has crafted hits for Mary J. Blige, D'Angelo, Stevie Wonder, John Legend and Andra Day - AND executive-produced A Seat at the Table, Beyoncé's sister Solange's 2016 album.

The mother of three previously touched on some of her musical inspirations, saying: "With all the isolation and injustice over the past year, I think we are all ready to escape, travel, love, and laugh again,".

She continued, speaking on the purpose of her next project, sharing: "I feel a renaissance emerging, and I want to be part of nurturing that escape in any way possible.

The 'Six Inch' singer touched on her musical creation process, saying: "Sometimes it takes a year for me to personally search through thousands of sounds to find just the right kick or snare".

"One chorus can have up to 200 stacked harmonies" she continued.

Beyonce proceeded to speak on her artistry, saying "still, there's nothing like the amount of love, passion, and healing that I feel in the recording studio."

"After 31 years, it feels just as exciting as it did when I was nine years old" she continued, before concluding "Yes, the music is coming!".

What will Beyoncé's new album be called?

Beyoncè's seventh album is titled Renaissance.

The singer has been working on new music for a year. Picture: Getty

Who will feature on Beyoncé's new album?

Bey's new album features contributions from Jay-Z, Skrillex, 070 Shake, The-Dream, and Drake to name a few.

While the record is mainly featureless, it does include two songs with featured guest vocalists - Grace Jones and Tems on 'Move', and reggae artist Beam on 'Energy'.