Ariana Grande's 'Break Up With Your Girlfriend, I'm Bored' Is Reportedly About Big Sean
24 January 2019, 20:46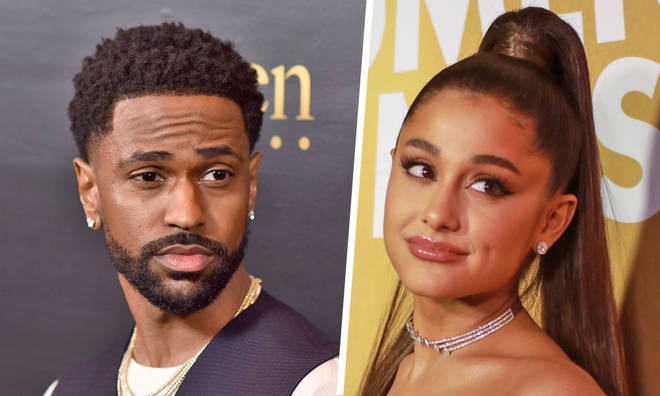 According to social media hype, Ariana Grande's new song is aimed at her ex-boyfriend Big Sean and Jhene Aiko.
Ariana Grande recently announced that she was releasing a surprise new album called 'Thank U, Next' just months after her previous studio album 'Sweetener' was released.
Whilst that was a shock in itself, the tracklist revealed a song called 'Break Up With Your Girlfriend, I'm Bored' and according to many people online it's aimed at her ex Big Sean.
Big Sean is currently dating Jhene Aiko and the pair haven't publicly announced any split, despite Aiko getting her tattoo of the 'IDFWY' rapper covered up and the pair not being seen together in public for some time.
The theory behind all this Big Sean and Ariana Grande chat is the fact that Ariana mentioned Sean in the video for her single 'Thank U, Next' when she wrote "would still get it" in a diary next to his name.
Social media was filled with talk about Ariana Grande and Big Sean, but with the album not released until 8th February we'll have to wait to find out exactly who it's aimed at.
okay but if ariana is referring to big sean with jhene aiko in her song "break up with your girlfriend I'm bored" ..... we might have some problems bc jhene is my girl

— ros (@rosalyn_jane_) January 23, 2019
@ArianaGrande people been saying BUWYGIB is about you being the reason Big Sean and Jhené Aiko broke up. Please set the record straight. People stay talking shit. 🤧🙄

— Nisha Love (@nishalove428) January 24, 2019