Jhene Aiko Addresses Covering Up Huge Big Sean Tattoo Of His Face
16 November 2018, 11:56 | Updated: 16 November 2018, 12:07
Jhene Aiko has addressed rumours that she has split with Big Sean, after she covered up a huge tattoo of the 'TWENTY88' rapper.
Jhene Aiko has explained why she has covered up a huge tattoo of Big Sean's face.
The 'Wading' singer, who is currently dating Big Sean, had surprised fans why she revealed the huge portrait of his face on her arm.
However after the 30-year-old was recently spotted with an enormous dragon tattoo on her back that covered up her big Big Sean tribute, she responded to fans who enquired about their relationship.
See the image below: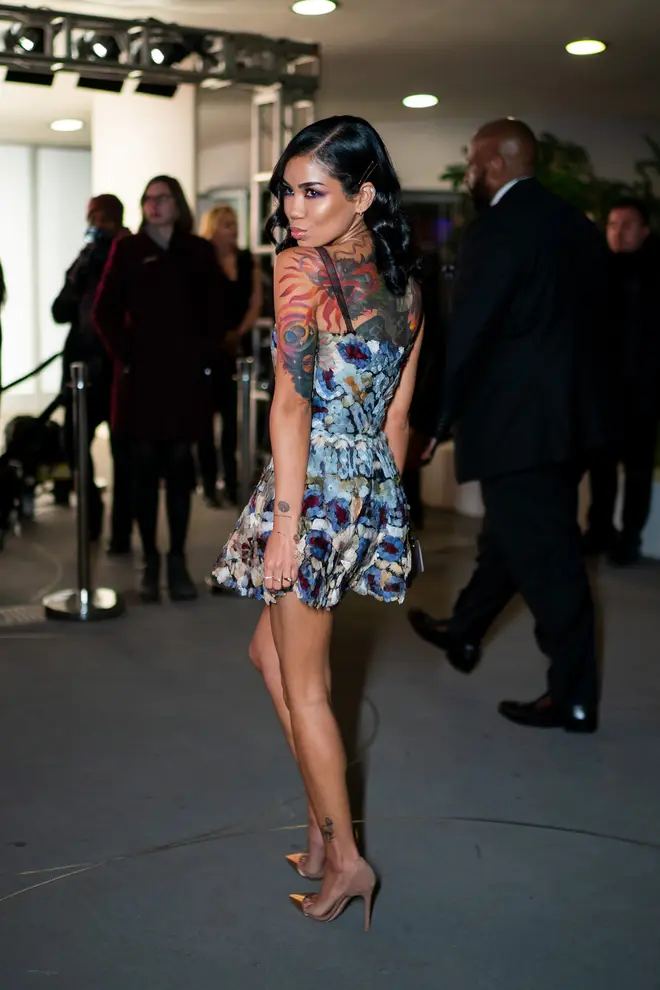 Addressing the situation on Twitter, she wrote: "I covered ALL my tats w/ a big ass Dragon w/ a Phoenix wing breathing life and light into a new galaxy. NEW ART! NO BEEF! ALL LOVE!"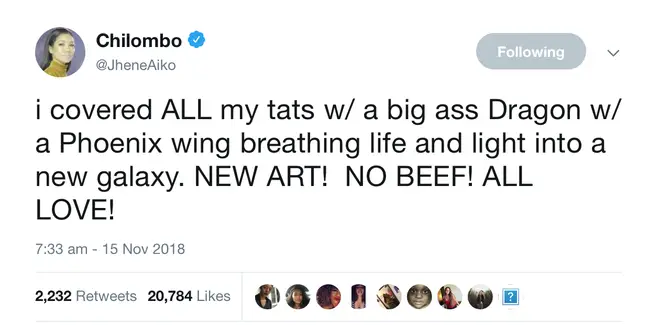 Earlier this year, Jhene Aiko had responded to suggestions that the pair had split, claiming that the pair were fine.
But after one of her fans pointed out that her new dragon tattoo specifically covered up Big Sean's face, she attempted to give more context.
"It didn't match with the dragon sis," she wrote.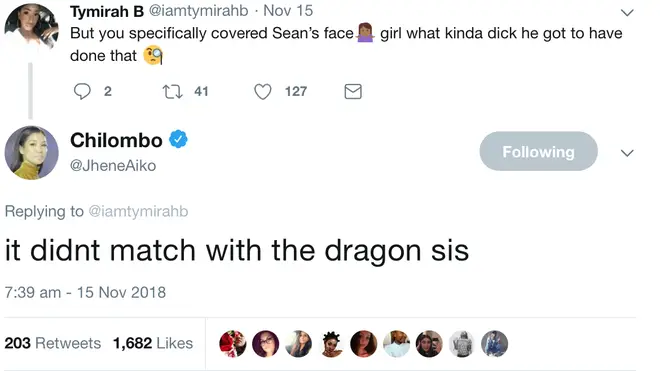 Earlier this year, Jhene Aiko told Capital XTRA that she decided to get the tattoo of Big Sean's face because she "believes in true love".
She added that it wasn't a tattoo of Big Sean but actually a tattoo of Sean, the person.
Watch the footage above.