Jhene Aiko Addresses Big Sean Relationship Rumours On New Song 'New Balance'
15 August 2016, 12:03 | Updated: 15 August 2016, 12:04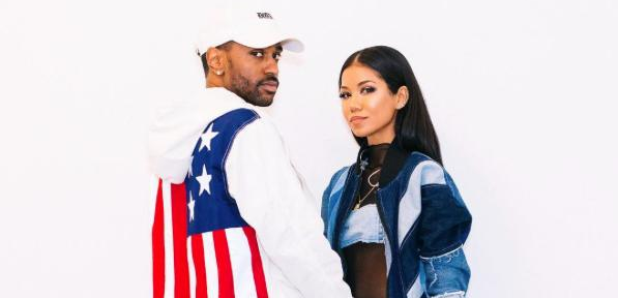 Jhene has put her feelings in the music.
Jhene Aiko has released a new song called 'New Balance' appearing to address her current relationship drama with Dot Da Genius and Big Sean.
Following news that Aiko had filed divorce papers attempting to end her 11-month relationship with producer Dot Da Genius, the Twenty88 singer has addressed her love life on a new track.
Singing about a person she has unexpectedly fallen in love with, she says: "It hit me like a tidal wave/Knew that I was in love with you right away/ Turned all my days into brighter days/
"Even when people say what we do is not ok […] Man f*ck what other people say."
Listen to 'New Balance' below:
Although the singer hasn't provided any further context to the song, Big Sean added strength to rumours it is about their relationship, by encouraging her to release it.
you should just drop this song! https://t.co/jQCIHGZhDu

— Sean Don (@BigSean) August 14, 2016
Aiko then responded with three love heart emojis.
August 14, 2016
Meanwhile, Jhene Aiko has hit out at Dot Da Genius, claiming that he is trying to play the victim.
The singer responded to fan questions about her relationship drama over the weekend.