50 Cent Claims Snoop Dogg "Gave Him A Drug Problem" After Wild Pool Party
21 August 2019, 12:07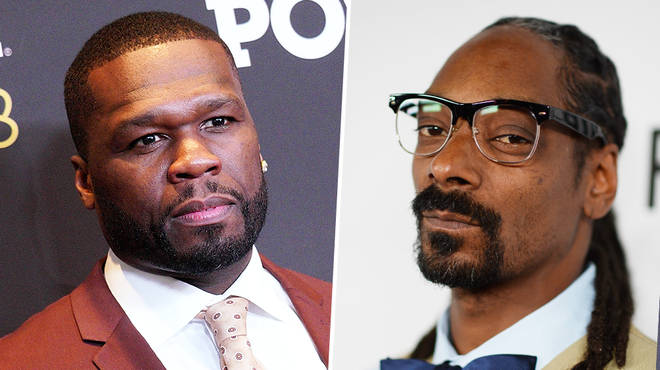 New York rapper 50 Cent has revealed that Snoop Dogg has made him catch a bad drug habit, following events from the Tycoon Pool Party.
50 Cent has been active on social media the past week following his Tycoon Pool Part In New Jersey last weekend. Following the events that happened at the party, 50 has said he has a drug addiction due to Snoop Dogg.
During the party, the West Coast rapper offered 50 a hit from his joint and now Fif can't seem to give it up.
The Power executive producer initially turned the offer down, but eventually decided he wanted a puff.
On Tuesday (Aug 20) 50 Cent posted a video of the entire Tycoon experience that was caught on camera. While the video features luxurious cars, celebrity attendees & fun activities, 50 Cent couldn't help but think about what Snoop Dogg gave him.
In his Instagram caption, Fif joked that Tha Doggfather got him hooked on drugs. The caption read "@snoopdogg made me smoke," he captioned his Instagram video. "Damn now I got a drug problem."
Snoop and 50's friendship has been consistent since their 2003 "P.I.M.P." hit. The pair recently performed together at a show in Brooklyn.
After the show, 50 accused Snoop of "stealing" his Versace Lamborghini before it was returned to him.
In other Tycoon weekender news, Wendy Williams was reportedly turned down at the door according to a video 50 posted a her being denied entry. However, the talk show host eventually made it in and took a photo with Snoop.