50 Cent BLOCKS Wendy Williams From Entering His Pool Party In Savage Video - WATCH
19 August 2019, 10:33 | Updated: 19 August 2019, 12:06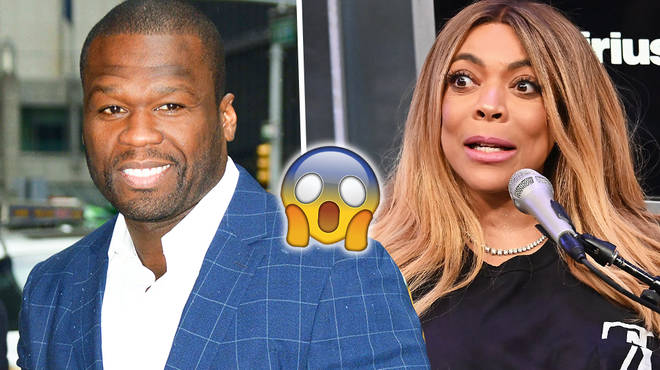 New York rapper 50 Cent denied Wendy Williams entry to his Tycoon Pool Party over the weekend. In a video Fif posted on Instagram, it shows Wendy left outside the club.
50 Cent hosted his famous and luxurious Tycoon Pool Party over the weekend in his hometown of New York City. While many celebrities attended the party & witnessed 50 Cent and Snoop Dogg's legendary performance together.
However, Fif is no stranger to blocking people from parties, as he did with Ja Rule & Irv Gotti at S.O.B.'s in Manhattan. This time, he blocked Wendy Williams from coming into his party & let his fans on Instagram know.
On Monday (Aug 19) 50 Cent shared a video of Wendy William's trying to get entry into his Tycoon Pool Party. In the clip 50 posted, a woman can be heard saying "Wendy Williams not being able to get into the club.
In the video, Wendy looks confused and looks as though she is trying to work out how she can get into the party with her team.
The Power executive producer went back into his petty mode and wrote the caption "🤔you can't just show up to my PARTY if you been talking about me. B*TCH wait out side".
The rapper-businessman has continued to troll Wendy Williams online after his recent barrage of disses towards her. The "In Da Club" rapper has trolled her for her drug use, her divorce with Kevin Hunter & her bikini photos.
Despite 50's initial rejection, Wendy seemingly eventually got into the party after she posted photos of her and her son hugging Snoop Dogg on Instagram.