50 Cent Receives Major Backlash Over Wendy Williams' Pride Photo 'Body Shaming' Diss
2 July 2019, 13:58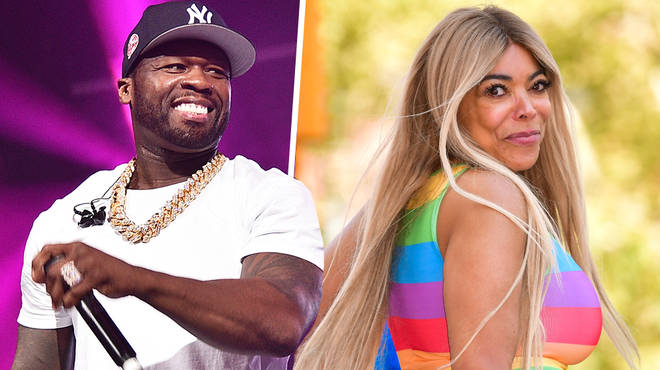 50 Cent has received backlash for trolling Wendy Williams' Pride photo that she uploaded to Instagram.
Wendy Williams celebrated the final days of Pride month in New York City over the weekend. The self-titled talk show host posted a photo on Instagram in her pride outfit with an extraordinary pose.
50 Cent couldn't help but notice Wendy's appearance as she is in a rainbow coloured jummpsuit. However, what he could control is whether to comment on it or not - but we all know Fiddy doesn't miss a trolling opportunity.
Just yesterday (Jul 1st) Wendy took to Instagram and showed off her full rainbow ensemble, wearing a tight fitting bodysuit, a "W" chain and blinging shades.
Fiddy doesn't hold back on social media and when it comes to Wendy Williams. He previously compared her to "E.T.", trolled her sobriety and is now coming for her workout.
The rapper-businessman reposted Wendy's photo and dissed her in the caption. He wrote "This b**ch skipped leg day for 20 years," as the caption for the photo.
Many fans have addressed 50 Cent, claiming he is body shaming Wendy Williams. One Instagram user wrote "This is body shaming and is actually so gross. Cheap by name, cheap by reputation." Many other fans called the rapper an online bully.
What do you think ?