Ja Rule Responds After 50 Cent Trolls Him Over Buying 200 Front Row Seats To His Concert
21 August 2019, 10:38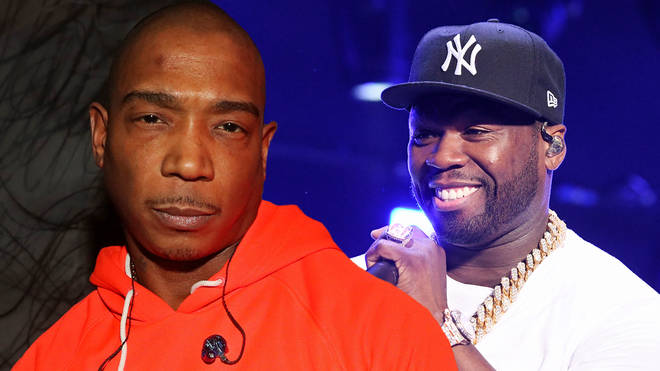 Ja Rule has labelled the 'Power' actor a "pathological liar" after he claimed to have purchased the first 200 front row seats to one of his concerts.
Ja Rule and 50 Cent's beef is never-ending, it seems. The pair are now firing shots at each other over 50's claim that he purchased hundreds of front row seats to one of Ja's shows last year.
The 'Power' actor previously alleged that he bought out the first 200 seats at a Ja Rule concert so they'd be left empty, which was brought up again during his appearance on Bravo's 'Watch What Happens Live' last weekend.
"I just happened to see them on the... for you to buy it. I was like, 'They're so cheap I might as well just buy them.'" he said. When asked if he'd heard from Ja Rule, 50 quipped, "Nah, they don't call you after that."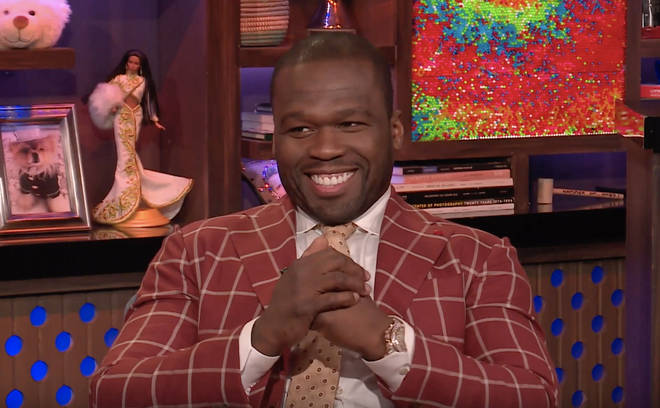 In response to 50's comments, Ja Rule jumped on social media to brand the rapper a "pathological liar." He also offered a $10,000 reward to anyone who can prove that Fif actually bought the tickets.
"This @50cent is the pathological LIAR... I'll cash app 10 bands to ANYBODY who has pics or footage of said show bozo bought 200 tix to so it could be empty... I'll wait... y'all believe anything goofy tell y'all..."
So far, it appears no-one has taken Ja up on his offer.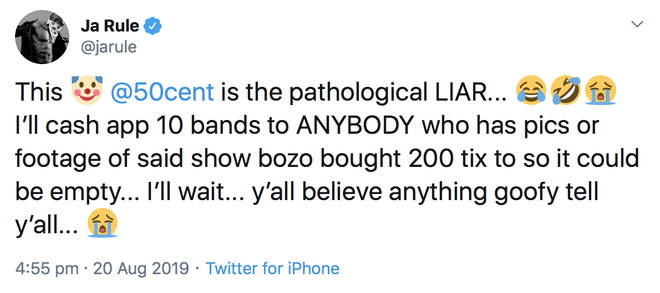 Earlier this year, Ja Rule clapped back at 50 after the rapper recently trolled him for allegedly struggling to get into a club in New York City.
The 'Always On Time' rapper responded by sharing a video on Instagram dissing Fofty's head shape. The video, made by @marcus.901, compared 50 Cent's head to almost every square-shaped item in existence.