Ja Rule Roasts 50 Cent By Dissing His 'Square Head' In Brutal Trolling Video - WATCH
26 July 2019, 14:51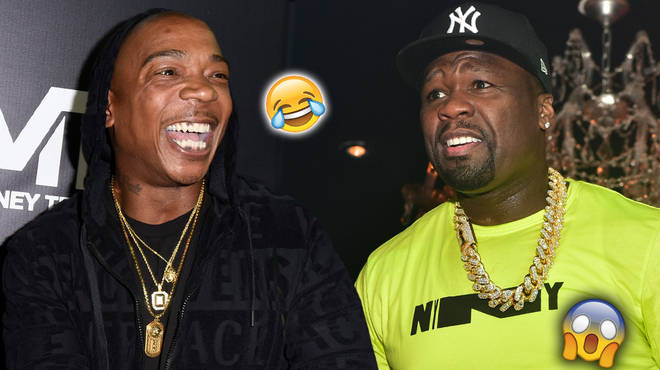 New York rapper Ja Rule has fired shots at 50 Cent with a video completion of several disses to the rapper-buisnessman.
Ja Rule took to Instagram to clap back at 50 Cent after the rapper recently trolled him for struggling to get into a club in New York City.
Although the "Always On Time" rapper responded by posting a video of a rat and sharing Kiddy's alleged court documents, he is back with vengeance. Ja Rule shared a video on Instagram dissing Fofty's head shape.
On Thursday (Jul 25) Ja Rule reposted a video dedicated to dissing the shape of 50 Cent's head. The video was made by @marcus.901 who compared 50 Cent's head to almost every square-shaped item in existence.
The left side of the split photo shows a close up of 50 Cent's face, with the other half of the screen, displaying objects that are meant to be comparable to his head shape.
Ja Rule captioned the video "Herman monster head ass n***a... #PettyMurphy" with several laughing face emojis.
The rapper seems to be trying to get something out of Fiddy as he didn't get a response when he claimed Fif was a informant ("snitch").