Ja Rule Accuses 50 Cent Of 'Snitching' After Exposing Court Documents In Trolling Post
22 July 2019, 10:35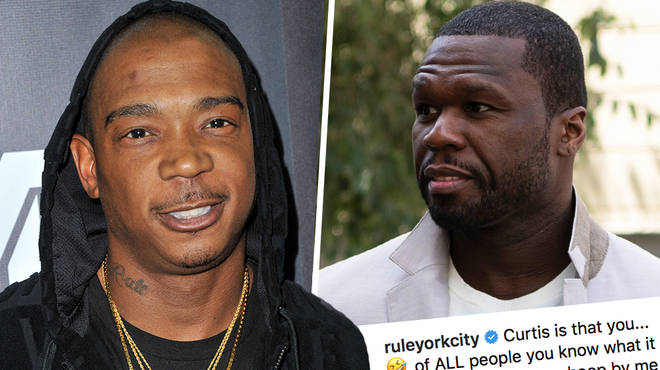 Ja Rule has hit back at 50 Cent after the rapper trolled him for being refused entry at S.O.B Nightclub in New York. The "Always On Time" artist 'exposes' 50's 'snitching' documents.
After 50 Cent's performance at the sold out Saudi Arabia concert, the rapper checked his Instagram, only to see a video of his enemy Ja Rule and Irv Gotti fighting to get into a club.
The Power executive producer, just had to get petty and troll the pair for not getting in S.O.B's nightclub in New York City. Ja Rule clapped back at 50 Cent, calling out Fiddy for allegedly snitching in the past.
Over the weekend (Jul 20th), Ja Rule took to Instagram to hit back at 50, after the "In Da Club" rapper made fun of him fighting to get into a club.
Rule posted a video of a rat taking a shower, humming a song as the water drips off it's body.
On the next slide of the Instagram post, the "Mesmerise" rapper included paperwork from Jimmy Henchman's murder case against Lodi Mack, affirming that Fiddy was an informant (AKA snitch), providing the police with information about the case
The 43 year-old rapper wrote on his Instagram caption "Curtis is that you," wrote Ja.
He continued "Of ALL people you know what it feel like to get yo ass whoop by me my n***as lol… SCARED FOR YOUR LIFE AS N***A…"
Rule added "oh I know this paperwork is FAKE too lmao. I CHALLENGE ANY BLOG ANY NEWS OUTLET see if those officers on this paperwork exists find them interview them 50 you pee sitting down bitch ass n***a."
50 has yet to respond to Ja Rule, but this beef seems as though it will go on.