50 Cent Responds To Backlash After Mocking Terry Crews For Being Sexually Assaulted
28 June 2018, 14:42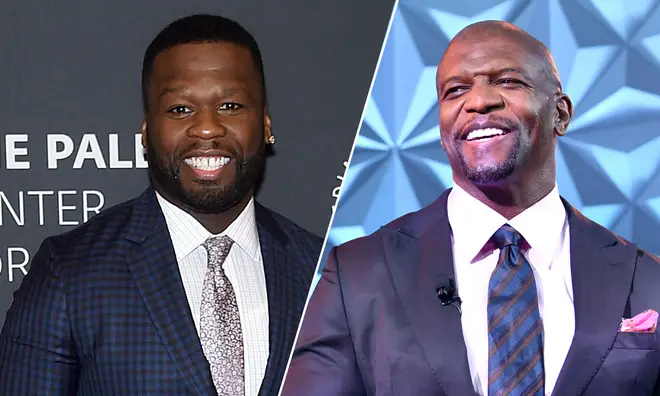 The rapper come under fire for his original post.
50 Cent has responded after facing backlash for appearing to mock Terry Crews for testifying about sexual assault by a Hollywood agent.
The 'Get Rich Or Die Trying' rapper posted - and later deleted - a controversial post on Instagram which partly featured an image of Crews shirtless alongside the words "I got raped. My wife just watched."
His post garnered some negative responses on social media, with many users expressing their anger at mocking Crews, who recently visited the Senate Judiciary Committee to support new laws for sexual assault victims.
In response to the backlash, 50 Cent posted an image of himself wrapped up in a blanket appearing to be resting, alongside another mocking caption.
"This is me recovering from having my sense of humor removed this morning," he wrote. "People are so sensitive, my doctor said l will be fine in six weeks, but my publicist said if you see any journalist play DEAD."
Crews is yet to respond to 50.
Meanwhile, the New York rapper - who is known to troll online - laid into Floyd Mayweather after the boxing champion bought himself an $18 million diamond-adorned watch.