Power's Naturi Naughton claps back at 50 Cent after he trolls her hairline
15 November 2019, 10:25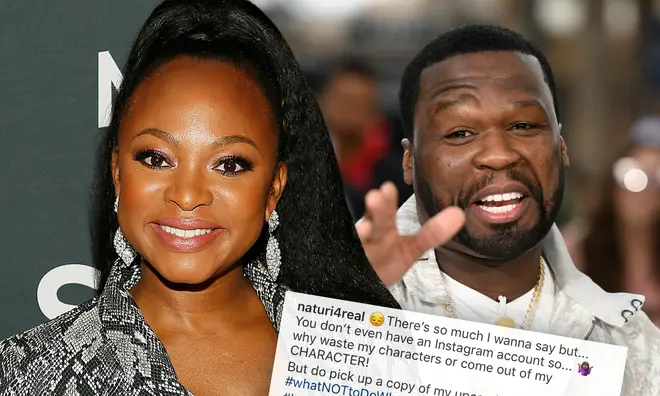 The actress, who plays Tasha on the show, said she was "confused" by Fif's post.
Naturi Naughton has fired back at 50 Cent after he appeared to troll her hairline on social media.
The 35-year-old Power actress, who plays Tasha on the hit Starz show, said she was "confused" by the post, which compared her slicked-back hair to that of Mortal Combat's Goro.
"Did we have a fight and I not know about it?" Naughton tweeted at the rapper, "so confused. #SoMuchForPowerFam." In response to his post, 50 - who recently deleted his Instagram account - received plenty of backlash online.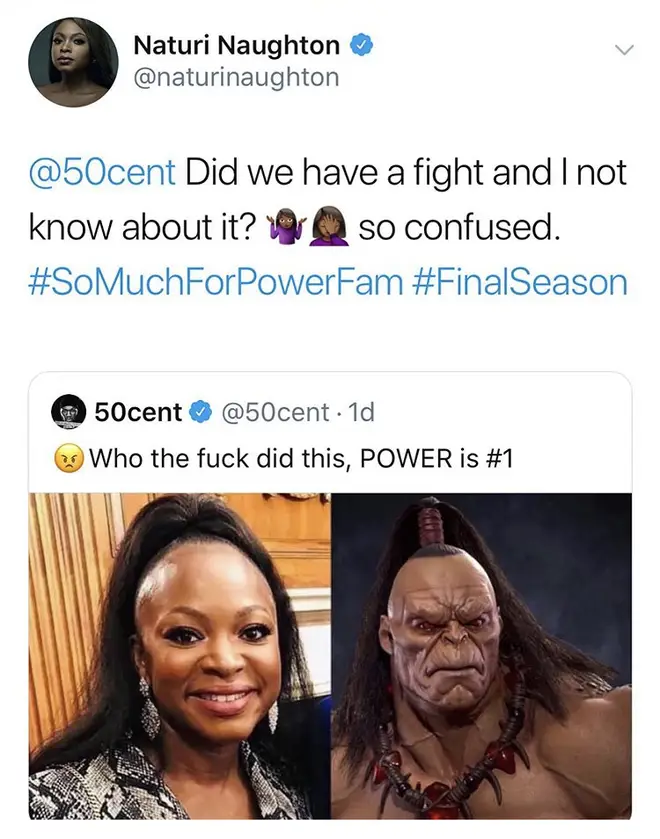 One fan wrote "Who needs enemies with a boss like this," while another said "Imagine if you paid this much attention to your firstborn as you did bullying your client".
Naturi later posted her tweet to her Instagram page, adding a caption defending herself. "There's so much I wanna say but... You don't even have an Instagram account so... why waste my characters or come out of my CHARACTER!"
She added, "But do pick up a copy of my upcoming book: #whatNOTtoDoWhenYoureABoss #ImNotACharacter #IAmARealPerson#IAmAWoman #IAmABlackWoman".

Many of Naturi's followers left words of support and love underneath the post, with one writing, "Love you babe!!!! You're so dope!!!!"
Another said, "And you are a BEAUTIFUL black woman! Don't forget to input that!" Another comment read, "Powerful sentiment! Stay strong sister. People show you their character through actions."
50 Cent is yet to respond to the Naturi's comments.