50 Cent Continues To Mock Wendy Williams After Denying Her Entry To His Pool Party
22 August 2019, 12:33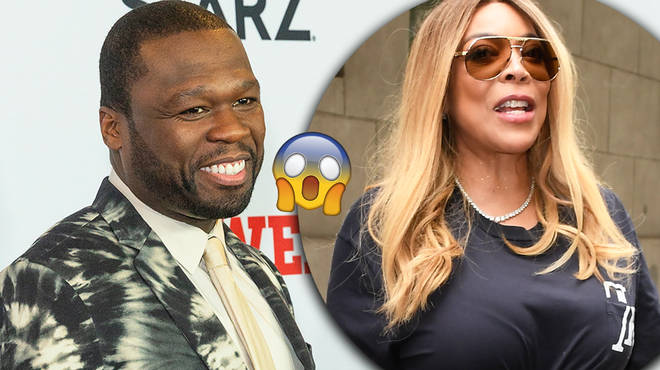 New York OG 50 Cent has taken to Instagram to continue trolling Wendy Williams after she was rejected from his pool party.
50 Cent is back at it again. The New York rapper has trolled Wendy Williams on Instagram after he denies her entry at his Tycoon Pool Party.
On Wednesday (Aug 21) 50 took to Instagram to let his fans know that he is not done with trolling Wendy, despite the backlash he's received for it.
In one of his recent Instagram posts, 50 Cent throws shade at Wendy Williams for getting denied entry into the club, where he hosted his famous pool party.
This comes after the rapper already posted the video of Wendy looking confused, while standing around waiting to get into the club.
50 Cent shared a photo of him performing with other members of G Unit at Madison Square Garden. Underneath the photo, the rapper wrote "I made my own award show this year," in the caption.
He continues "I told MSG don't let Wendy Williams in. LOL."
50 is throwing shade to Williams' alleged attempt to get into his Tycoon Pool Party last weekend. Wendy was was caught on camera, trying to get inside the party.
According to TMZ, Williams was there to get some quick pictures with Snoop Dogg (which she posted on her Instagram) then leave.