Ja Rule Savagely Trolls 50 Cent For His Nipsey Hussle Tribute
3 April 2019, 13:24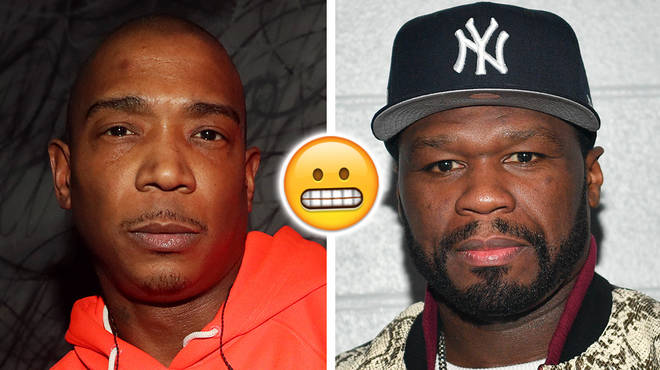 Ja Rule continues his beef with 50 Cent by commenting on his Instagram tribute to late rapper Nipsey Hussle...
Ja Rule just won't let up on 50 Cent, even if that means commenting on a sensitive tribute post to late rapper Nipsey Hussle, who was murdered a few days ago. The Queens rapper decided to reignite the beef on Instagram. The past few days, many hip-hop celebrities have payed tribute to Nipsey Hussle on social media.
Nipsey's death has made a worldwide impact with many mourning the loss of an amazing legendary artist. 50 posted a short, but heartfelt message to Nipsey's 'real friends and family'.
Fiddy's delayed condolences rubbed a few fans the wrong way, especially because 50 previously collaborated with Nipsey Hussle on YG's "I Wanna Benz" track. After 50 cent waited 48 hours to pay tribute to Nipsey, Nip's fans went insane in 50 Cent's comments on Instagram.
However, 50 Cent responded to fans and let them know that he would speak on Nipsey's death when he's was ready.
Earlier today, Fiddy shared a photo of himself looking sophisticated in a blue suit and open white shirt. The "In Da Club" captioned the photo "To: Nipsey's Real friends and family I send my Sincere condolences. I'm sorry for your loss God bless."
50 Cent received a lot of backlash as he also included a hashtag for his Le Chemin du Roi champagne in his tribute to Nipsey Hussle.
@Ruleyork how about just keeping your beef with @50cent away from Nipseys murder/death. You could've took the high road and not name call him. At a time when Nipsey wife & kids are going to be going through it. You're out here antagonizing 50.

— RealNameLORD (@KennyKosha) April 3, 2019
After TheShadeRoom shared 50's tribute to Nipsey on their Instagram blog page, Ja Rule swiftly made his way to the comment section to troll 50.
Ja Rule commented "What a BOZO..." with a clown face emoji.
The two rappers have had a long lasting beef that doesn't seem like it is ever going to be done with. Not too long ago, 50 Cent purchased the front four rows of Ja Rule's concert so Ja Rule would come out to perform for 2000 empty seats.
Ja retaliated and called 50 a "boot licking, ring kissing, c**n," and praised fans when they chanted "f**k 50 Cent" at his concert.
Hopefully the two rappers resolve their long-standing feud.