Ja Rule Savagely Slams 50 Cent Over Tekashi 6ix9ine's Snitching Claims
1 March 2019, 13:16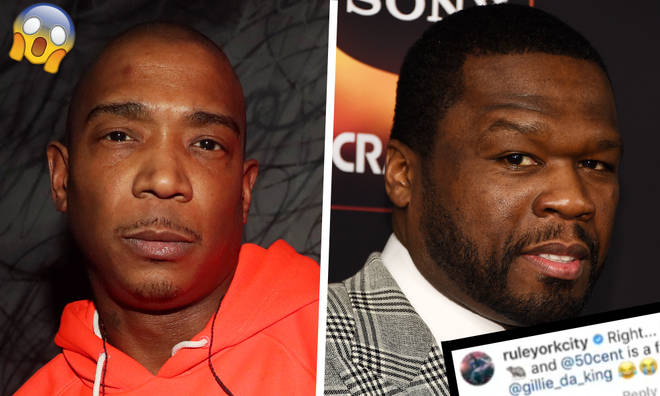 The 50 Cent and Ja Rule beef has been going on for a while now, but Ja Rule isn't having ANY of it...
On Wednesday (February 27th), T-Pain appeared as a special guest on Big Boy TV, where the Florida rapper discussed several topics such as Soulja Boy being the GOAT as well as Tekashi 6ix9ine's federal case. T-Pain seemed rather understanding on Tekashi 6ix9ine's reason for snitching and claimed that he'd do the same if he was in 6ix9ine's position.
The Queens rapper Ja Rule, caught ear of this new interview and didn't let the moment pass without him taking jabs at 50 Cent in the process.
50 Cent has trolled Ja Rule for a while claiming that he is the reason that Ja is "driving a Uber" and often makes reference to the woeful Fyre Festival.
The Power producer also bought 200 tickets on Groupon for Ja Rule's concert, just to keep the seats empty. 50 had to have been expecting a response from Ja Rule.

Ja Rule savagely responded to T-Pain's video and compared 6ix9ine to 50 Cent. The rapper commented underneath the post stating:
"Right…fuck these RATS and @50cent is a fucking RAT too!!!".
Ja Rule digs where it hurts and 50 Cent get irritated every time Ja Rule calls him a rat. We know this from the retaliating ja got when he posted on Instagram with a caption stating: "Look at this 🤡," started the rapper. "Deadbeat dad, women beater, Rat/Snitch, = y'all favorite!!! Lmao 😂 🤣😭 #mcgusto #noswag I'm a King your a peasant!!! #GoatRule 🐐🐐🐐."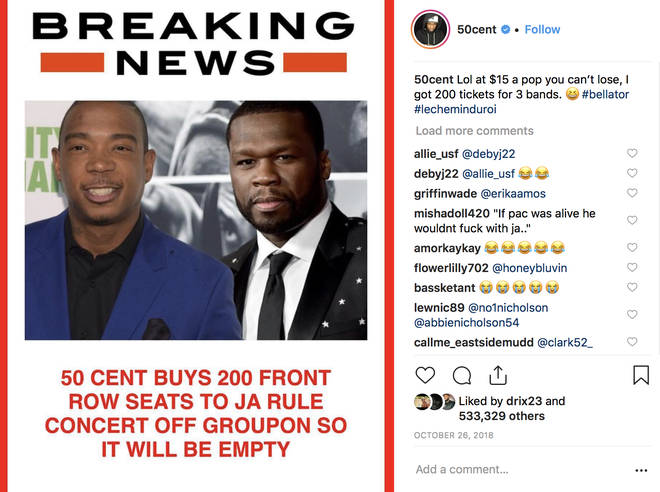 T-Pain reveals that he is supporting of 6ix9ine's alleged decision to allegedly "snitch" stating:
"Streets really done when people openly feel you can live a certain way for fame & money then throw others under the bus to save themselves & say they snitching to be wit they family. Meanwhile @mysonnenygeneral got a clip of a man tryna snitch on his own mama... Majority of people are for self but scream Gang Gang for the clout of it. Cuz it's a popular thing to say. But then don't stand on it in adversity. They should also stop asking people who never lived that lifestyle bcuz their opinion is always gonna be save they own ass. And the people who agree most likely don't lie or come up that way either."

Many people in the rap industry, including Snoop Dogg and Fabolous, had some things to say about T-Pain's view.
Snoop Dogg, Fabolous, Gunplay and several other rappers were appalled to hear T-Pain say that he would snitch if he was in 6ix9ine's position.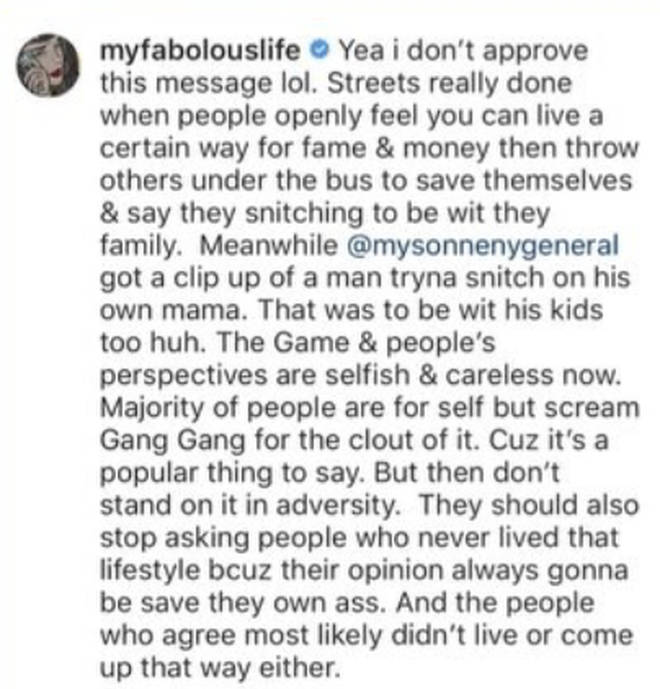 Although T-Pain tried to read into Tekashi's position and back him, Snoop Dogg, Fabolous, Gunplay and several others weren't in agreeable with what he said.
Snoop simply commented "weak". Fabolous wrote a full paragraph stating why he doesn't "approve of this message". Gunplay discredits T-Pain's eligibility to even comment on this topic by commenting: Niggaz aint even built or qualified to even be asked that question"

The reaction to T-Pain agreeing with Tekashi 6ix9ine's alleged decision to "snitch" has blown all over social media. Many celebrities and fans continue to speak on it today.