Ja Rule Responds After 50 Cent Allegedly Attempts To Buy All Of His Masters
9 November 2018, 12:39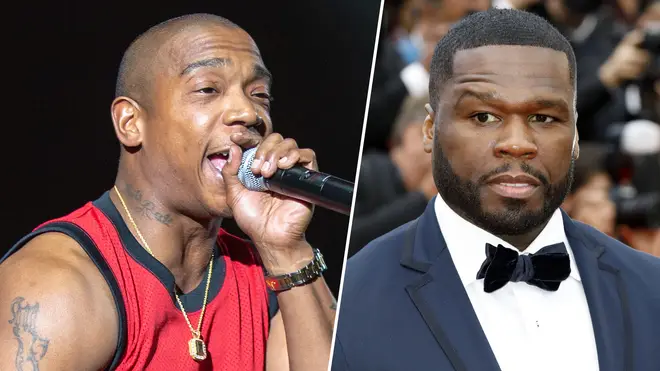 The 'Always On Time' rapper laughed off 50 Cent's latest attack after the 'In Da Club' rapper was allegedly looking to buy the rights to all of Ja Rule's masters.
Ja Rule has shut down 50 Cent's latest attempt at bashing him as their highly-publicised beef wages on.
Earlier this week, it was rumoured that 50 was looking into purchasing the rights to all of Ja Rule's masters and publishing. However, according to Ja Rule, this isn't going to happen.
The 42-year-old rapper laughed off the rumour by taking to Twitter to rubbish the reports. "You 50 trolls are trying waaay to hard hope y'all getting a check and not just a [check] lmao," Ja Rule wrote.
"Anyway for the ones on the short bus... HE CAN'T BUY MY MASTERS I OWN THEM!!!" This has not been confirmed.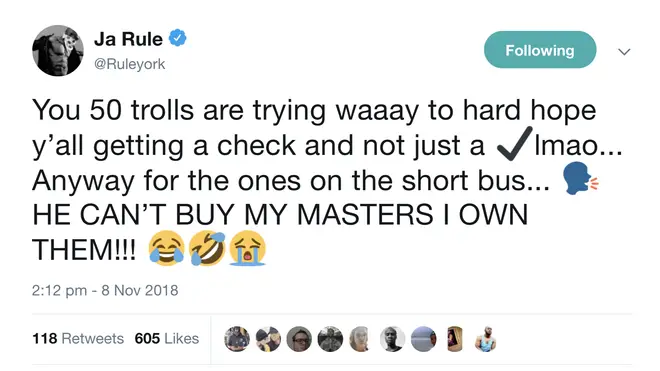 A few weeks ago, 50 Cent took his signature trolling to another level by allegedly purchasing 200 front row tickets to one of Ja Rule's upcoming shows to ensure that they were left empty.
The 'Power' actor also mocked the 'Mesmerize' rapper's frequent collaborator Ashanti after she only sold 24 tickets to her show as a result of poor promotion.
The pair have traded memes and insults back and forth over recent weeks, while their beef dates back to over 20 years ago. 50 Cent is yet to respond to Ja Rule's tweet.