Ja Rule Brutally Trolls 50 Cent With "Bad Father" & "Stinky Breath" Comments
8 October 2019, 10:48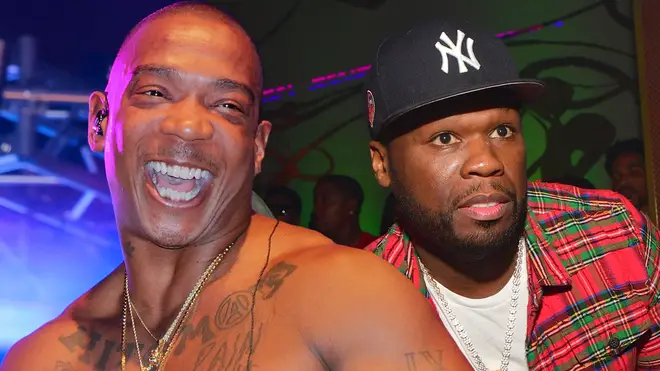 The 43-year-old rapper took shots at his longtime rival during his appearance on Watch What Happens Live with Andy Cohen.
Ja Rule just added more fuel to his ongoing beef with longtime rival 50 Cent during an appearance on Watch What Happens Live with Andy Cohen.
The 'Always On Time' rapper, 43, began by speaking on his longstanding feud with the 'Power' star, 44, saying "when you entertain clowns, you become a part of the circus."
The conversation turned pretty sour, however, when Ja was asked by Cohen to say three nice things about Fif.
Ja Rule Fans the Flames of 50 Cent Feud | WWHL
"He's a bad father," Ja Rule stated. "He got like a big, square-like head, and one more thing. What else can I say nice about him? He looks like his breath stinks all the time."
Andy looked baffled at Ja's negative response as he exclaimed "I actually thought this was going to be something positive!"
"We're sworn enemies forever," Ja enforced. Last month, the rapper fired shots at 50 over a photo of the 'In Da Club' rapper alongside incarcerated rapper Tekashi 6ix9ine.
Ja covered the photo in text, labelling the 'GUMMO rapper a "snitch" and 50 Cent a "w*nksta".
Meanwhile, fellow rapper Fat Joe recently claimed that he almost managed to end the never-ending beef between the New York natives.
Speaking to The Breakfast Club, the 'Lean Back' rapper said, "I almost squashed the beef. I was going to bring them both out to a concert, 50 was going to do it, and then they went bad on me. Irv & Ja went bad on me saying the beef is till we die."
He added, "Them guys they going to be going 80 years old giving speeches about each other somewhere… nah they going, I don't want that."