Floyd Mayweather Claims 50 Cent Has Herpes Or "Something Deadlier"
17 October 2019, 12:29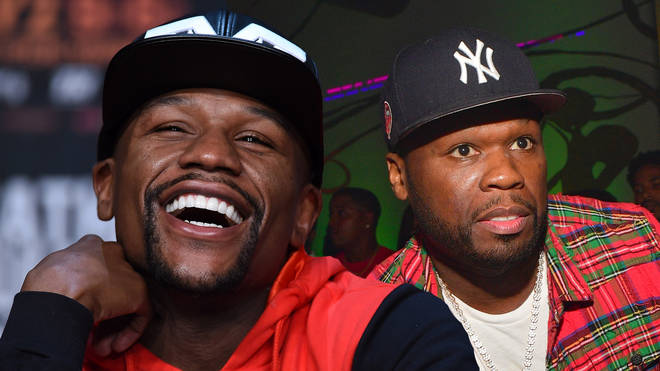 Mayweather claims Shaniqua Tompkins, the mother of Fif's first born son, told him about the rapper's alleged condition.
The ongoing beef between 50 Cent and Floyd Mayweather continues, as the boxer claims Fifty has herpes.
Taking to Instagram, Mayweather, 42, posted a screenshot of a news article that reports Shaniqua Tompkins, Fifty's ex-girlfriend, has accused the rapper of allegedly having the STI.
"Even your first born son's mother, Shaniqua said you got herpes...but by the way your eyes look, it looks more like something deadlier than that," wrote Mayweather.

Earlier this month, 50 Cent took a swipe at Mayweather after the sportsman posted a selfie wearing a head-to-toe Louis Vuitton look.
Never wanting to miss an opportunity to dig at the ex world boxing champion, 50 Cent reposted the picture on his own Instagram account and captioned it, "Champ on his bulls**t again. dats that granny drip LOL."
The 'In Da Club' rapper, 44, has previously fired shots at the rapper over his reading skills - specifically, the rumour that Mayweather can't actually read.
Back in August, 50 tweeted that he was "done with all of the back and forth," before shading his sparring partner by adding, "Now Can Someone Please Read This To Champ."