50 Cent Savagely Roasts Floyd Mayweather Over His Reading Skills As Beef Reignites
12 August 2019, 12:01 | Updated: 12 August 2019, 12:27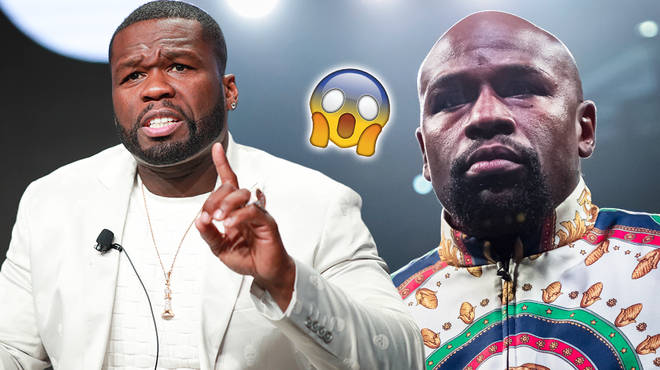 New York rapper 50 Cent has trolled Floyd Mayweather for his reading skills, after the boxer made fund of Fife's business ventures.
50 Cent has responded to Floyd Mayweather after the boxer made fun of the New York rappers business ventures. In an unusual style, Fif started his response in an apologetic mode.
Just when fans thought there was a possibility of Fif ending hislong-running feud with Mayweather, he proved them wrong. The "In Da Club" rapper just a set-up the diss so he could troll Mayweather about his reading ability yet again.
On Sunday (Aug 11) 50 Cent took to Twitter and shockingly wrote "Tell Floyd I said he won he is the greatest of all time. and nobody I mean nobody can ever take that away from him what he's done with his life is amazing."
Fif continued "I'm done with all of the back and forth," he wrote on Twitter.
50 Cent then shaded Mayweather's reading abilities, writing "Now Can Someone Please Read This To Champ."This diss was in retaliation to Mayweather reposting an article which read "Kanye Easily Beats 50 Cent In Sales Battle".
Mayweather then made 4 points, highlighting all business ventures other rappers have that have allegedly been more successful.
The joke followed on from when 50 Cent previously challenged Mayweather to read a single page of a Harry Potter book without stopping.
During the ice bucket challenge video, the rapper said he would donate $750,000 to a charity of Mayweather's choice, if he do the task set.
Floyd responded with a photo of his last two purchases and added up the total of those. Mayweather posted a photo of two cheques which accumulated to a whopping amount. The boxer wrote "Read this $72,276,000.00. God bless".