Floyd Mayweather Finally Addresses 50 Cent Beef & Calls Power "Sh*t" And "Garbage"
30 July 2018, 10:45 | Updated: 2 August 2018, 17:01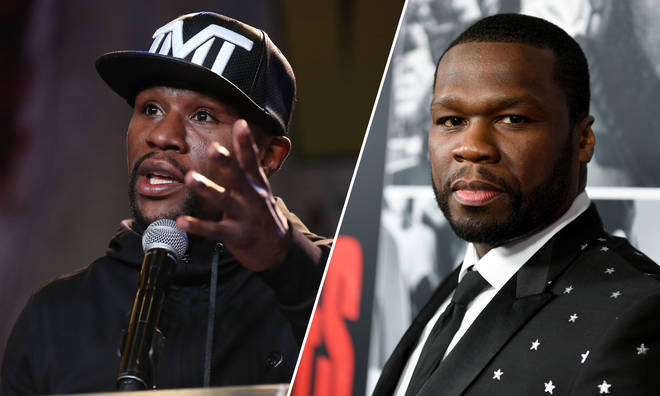 The former friends have been at loggerheads.
Floyd Mayweather has finally opened up about his ongoing beef with 50 Cent.
The professional boxer spoke in a recent interview about his relationship with the rapper after their friendship appeared to have turned sour in recent weeks.
It initially sounded as if Mayweather was ready put their disagreements behind them, saying "I wish 50 nothing but the best, I want him to keep doing what he doing."
Despite his well wishes, however, the athlete went on to trash the current series of 'Power', the TV show 50 executively produces and stars in.
"I watch 'Power'. Even if he left the show, people still wanna watch the show. But as far as this season, it's s**t. It's been garbage," he said, before adding, "As far as the other seasons, it's been the best show."
Elsewhere during the interview, Maywather explained that the root of the pair's beef stems from a situation a few years ago where 50 tried to start a new promotion company with one of Mayweather's former associates, Tommy Summers.
Mayweather was incarcerated at the time. The boxer also claims another member of his team, Al Haymon, was nearly pushed out of the picture thanks to 50.
"I'm not going to be out there disrespecting nobody, but I'm not gonna tolerate no disrespect," he added of their ongoing feud.
50 Cent is yet to respond to Mayweather's latest comments. Meanwhile, the rapper debuted the latest episode of 'Power' with a very special guest.
Kendrick Lamar made his acting debut on the show this week, playing a drug addict name Laces, which garnered praise from both 50 and the general public.