50 Cent Drags Rick Ross With Controversial Comments Amid Ongoing Beef - WATCH
17 September 2019, 10:10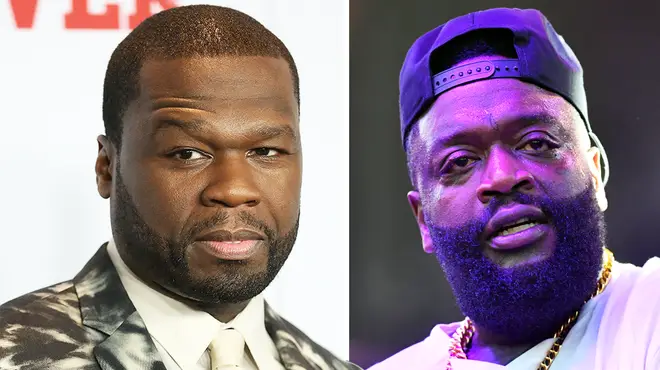 Rapper 50 Cent savagely takes digs at Rick Ross's music career during a new interview. Fif reveals his truthful opinion on Rozay.
50 Cent has given his truthful opinion on Rick Ross's career during a recent interview at Real 92.3 LA with Bootleg Kev and DJ Hed.
The rapper was questioned about Rick Ross and if there was "anything about Ross and his career that" he respected. Of course, with their recent beef, Fif was bound to give a petty response.
During the interview, 50 Cent responded to the question on Rick Ross' career and said "No, no, there's nothing there," 50 replied.
The 44 year-old rapper continued "I never wanted to work with him. I understand from a perspective from someone who's just listening to what it sounds like... Does it matter he's a correctional officer? Does that ever matter? Look at the irony of the artists that come under him."
Fif added "Prison reform and all of the wrongfully convicted and wrongfully treated people in the prison system. He's on the whole other side of that. Just look at it."
The Power executive producer turned to Kev and suggested "I'm sure you going to buy the new Tekashi 6ix9ine song".
50 Cent talks Power Season 6, New Music w/ Eminem, Rick Ross Beef, G-Unit Issues
Earlier this month, 50 went on Hot 97's Ebro in the Morning and revealed that he's not trying to have beef with Rick Ross. "I don't have a problem with [Ross]," 50 Cent said.
He added "If I was chasing him I would have got him by now. You know that.... When they bring these people up I'm like 'Why?'".