50 Cent Trolls Wendy Williams With Savage 'A Nightmare On Elm Street' Photo
13 September 2019, 12:46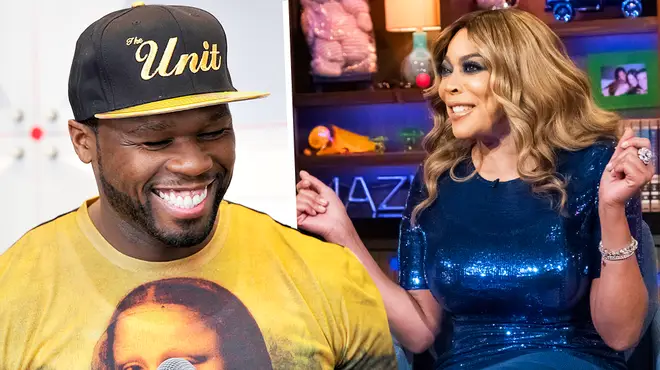 Rapper 50 Cent mocks Wendy Williams with a savage photo on Instagram after she recently complimented the rapper.
Wendy Williams recently made an appearance on What Happens Live with Andy Cohen and listed three things about 50 Cent that she admires about the rapper.
Although it seemed as though they were going to be fine, as 50 Cent revealed he lifted the ban he had for Wendy coming to his parties. However, the rapper took to Instagram to continue to make a laughing stock out of Wendy.
Wendy recently admitted that she was one of the first people to play 50 Cent's songs on the radio, in the early days of his career.
However, the pair ending their beef was short lived, after 50 Cent has returned to his reckless Instagram posts and is back trolling Wendy again.
Awaiting the Halloween season, 50 Cent uploaded the creepiest photo on Instagram.
The "In Da Club" rapper posted to a Nightmare On Elm Street meme, which shows him with Wendy's arms photoshopped around him.
Fif wrote "First I hate you but now I love you 50. yeah I know but chill out b**ch. LOL," in the caption below the photo.
50 Cent has continuously Wendy Williams has been victim to Fif's shade throwing for years.