Ja Rule Roasts 50 Cent For His "Hypocritical" Tekashi 6ix9ine Comments
11 September 2019, 17:32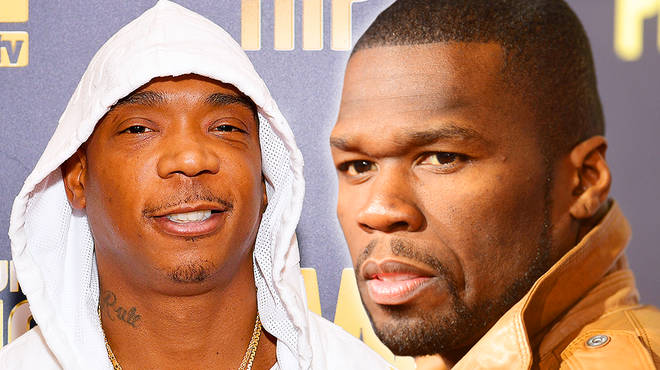 Ja Rule has claimed 50 Cent is a hypocrite following his recent Tekashi 6ix9ine comments. Fif has hinted that he doesn't want to be affiliated with 6ix9ine for him "snitching" to police.
Ja Rule has responded to 50 Cent's recent comments on Tekashi 6ix9ine. The 43 year-old rapper claims Fif is a hypocrite for shunning 6ix9ine for being a "snitch" (cooperating with the police).
In a recent interview with the Breakfast Club, 50 Cent revealed that he hasn't talked to 6ix9ine since his arrest. When Fif was asked if he'd pick up a phone call from 6ix9ine, Fif simply responded, "No."
While Ja Rule previously exposed 50 Cent for being a "snitch" and posted court documents, which he alleges shows that Fif cooperated with the police.
When Ja Rule came across the post, he couldn't help but take the opportunity to troll his long-time feud enemy, 50 Cent.
During the interview, 50 Cent didn't go into specific, but he hints that he essentially don't want to be affiliated with a snitch.
This urged Ja Rule to comment underneath Charlamagne Tha God's page, who posted a clip of the interview. The "Mesmerise" rapper threw shade at 50, insinuating he's a hypocrite for shunning 6ix9ine for snitching.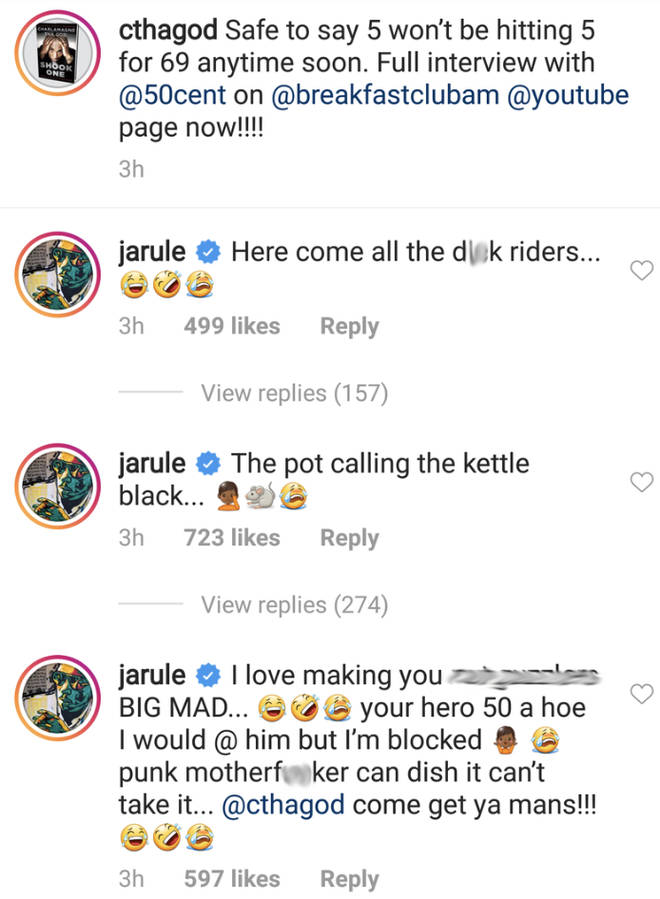 Ja Rule commented "The pot calling the kettle black," he wrote along with a rat emoji. "I love making you n*t guzzlers BIG MAD... your hero 50 a h*e I would @ him but I'm blocked. Punk motherf**ker can dish it can't take it."
While many fans believe Ja Rule, after he insinuates that 50 Cent is a "snitch", Fif's fans have jumped to his defence.