50 Cent Savagely Trolls Floyd Mayweather's DJ After T.I Allegedly Assaulted Him
25 June 2019, 12:52 | Updated: 25 June 2019, 12:54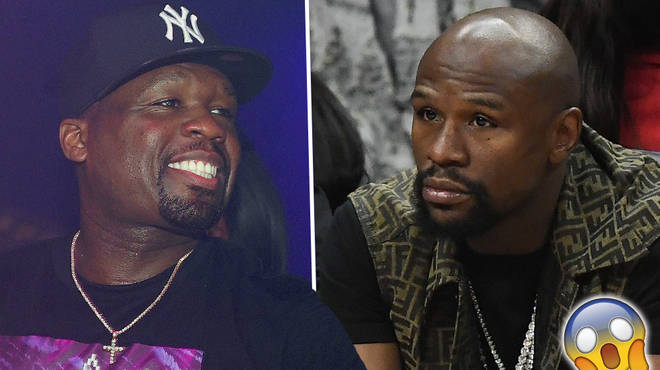 50 Cent roasts Floyd Mayweather's DJ, Jay Bling after he claims T.I and his crew jumped him in Los Angeles.
On Sunday night (Jun 23) Jay Bling - who is Floyd Mayweather's DJ, accused rapper T.I. for jumping him with his crew in Los Angeles.
50 Cent caught wind of the alleged attack and couldn't miss a Mayweather Instagram trolling session opportunity.
On Monday (Jun 24) the 50 Cent reposted an exclusive video from The Blast of Jay Bling walking around with his vest ripped up, while shouting at T.I. and his crew.
During the video, Tip and his crew can be seen looking at Bling. Fiddy captioned the video "LOL Look at this here, damn where ya chain @jaybling you lost it ?"
In the clip, Jay is not seen wearing any jewelry. The rapper-businessman seemingly suggests that he lost during his alleged altercation with T.I.
50 Cent's post comes after Bling claiming that T.I. and his crew assaulted him outside of a venue in L.A.
Jay took to Instagram story and wrote "TI JUMPED ME LOL!! All y'all n***as hit like straight bitches... 6 N***as and all y'all did was scratch me up! N***as jumped the wrong one tonight! I'm on yo bumper bitch ass n***a @troubleman31."
T.I. has not publicly responded to Jay Bling's accusations.