50 Cent Roasts Floyd Mayweather For Getting Brutally Clowned By Woman On Camera
11 April 2019, 12:23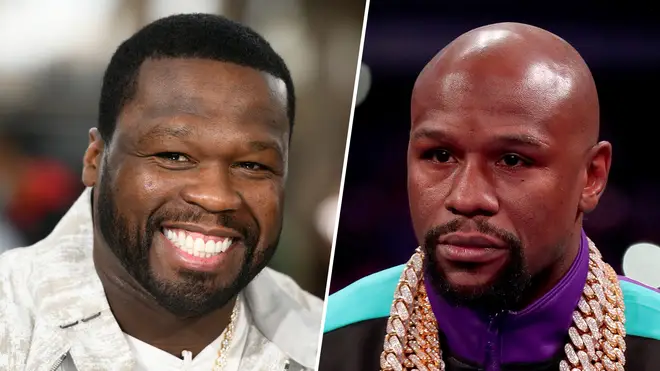 50 Cent has put his long-time rival Floyd Mayweather in the firing line once again after the boxer was roasted by a woman in the Philippines.
50 Cent's long-standing beef with Floyd Mayweather doesn't appear to be dying down anytime soon, as the rapper sends more shots at the champion boxer.
During a recent trip to the Philippines, Mayweather was filmed going down an escalator flanked by his team, waving to fans as they called out to him.
However, one woman didn't appear to share the same praise for the boxer, calling Mayweather a "chicken." The footage of the incident then somehow made its way to 50 Cent.
"ahaha ni*** thought he was Obama for a minute till he heard what she said. LOL I DON'T LIKE YOU,CHICKEN YOU A CHICKEN I HATE YOU." he captioned the video.
Last week, 50 took to social media to troll Mayweather once again after his ex-fiancé, Shantel Jackson, alleged sued him for stealing $3 million worth of her items.
He mockingly offered the boxing champ advice, urging him to just pay off Jackson, Nelly's long-term girlfriend, to make the case go away.