50 Cent Ignites Bow Wow Beef After Claiming He "Stole His Money" At A Strip Club
13 June 2019, 12:16 | Updated: 13 June 2019, 12:17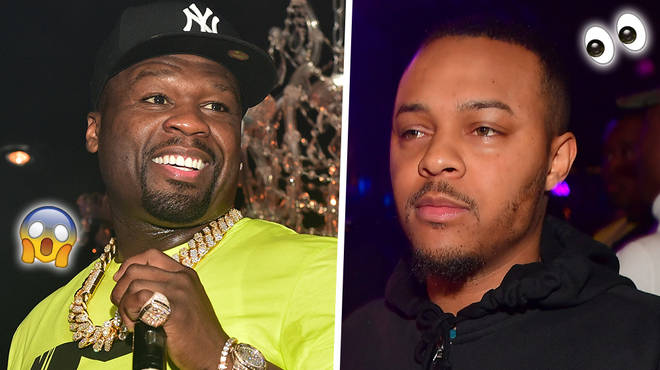 50 Cent has found a new victim who he claims has "stole his money" at a strip club. This time the target is Ohio rapper Bow Wow.
50 Cent has been at it with his trolling activities again this past weekend, where he documented his visit to Atlanta where he was confronted by Trey Songz. But it looks like Fiddy has found a new trolling victim, the Ohio rapper Bow Wow.
Fiddy felt generous at the strip club and gave out 'ones' to his circle but Bow Wow allegedly thought he could keep the money. The "Let's Get Down" artist has been trolled by 50 Cent for having his money.
Bow Wow denied using any of 50 Cent's money at the strip club after comedian Lil Duval trolled him for having 50 Cent's money. Fiddy couldn't let this situation pass him, and went off on Shad Moss on Instagram.
50 Cent reposted a video Bow Wow had posted on his Instagram of stacks of cash, saying someone needs to collect the money. Fif responded on Instagram and captioned the video "This n***a BOW WOW took the money home with him".
50 Cent continued to troll Bow Wow by posting a video of the Ohio rapper in the club, with stacks in his pants.
Fif later dragged Jermain Dupri, his "musical father" into the beef, revealing he doesn't want Bow Wow rolling with him anymore.
50 Cent wrote: "This shit is bad JD/ Ya man can't come part with us no more. @jermainedupri this bum sh*t."
Many fans are tuned into the ongoing social media beef between 50 Cent and Bow Wow. Who do you believe ?