Yung Miami Claps Back After Kodak Black Threatened To Hit The Pregnant Rapper 'In The Stomach'
31 July 2019, 10:21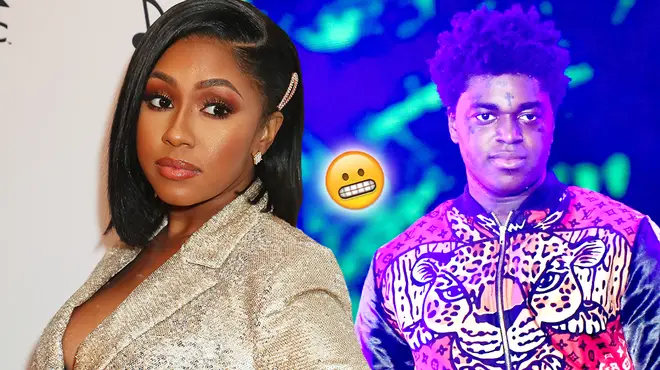 City Girls rapper Yung Miami has responded to Kodak Black's freestyle, where the Floridian rapper threatens to harm her unborn child.
Kodak Black recently came under fire for his recent infamous freestyle he released from behind bars. In the freestyle, he disses City Girls rapper Yung Miami and threatens to harm her unborn child.
Producer Southside, who is Yung Miami's boyfriend and baby father, responded to Kodak Black on Instagram. However, Miami herself has taken to Instagram to address Kodak Black's 'disrespectful' comments aimed at her and her baby.
Yung Miami, whose real name is Caresha, took to Instagram to defend herself after Kodak Black dissed her. Black rapped ""I bought Yung Miami a ring, she wanted 808 baby. When I see her I'ma hit that b**ch in her stomach" in his freestyle.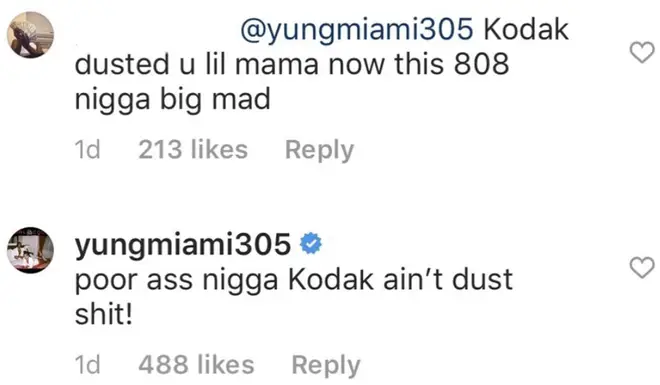 A fan commented on an Instagram post about the verbal abuse Kodak expressed in his rap,and tagged Yung Miami. That's when Yung Miami dissed Kodak back. She responded "Poor ass n***a Kodak ain't dust sh*t," she replied.
Yung Miami worked with Kodak last year December (2018) for a music video. In the clip, Black got down on one knee, proposing to the City Girls rapper, which sparked dating rumours.