Young Thug Responds To Brutal Backlash After Video Of His Young Daughter Driving Goes Viral
5 June 2019, 10:28 | Updated: 5 June 2019, 10:33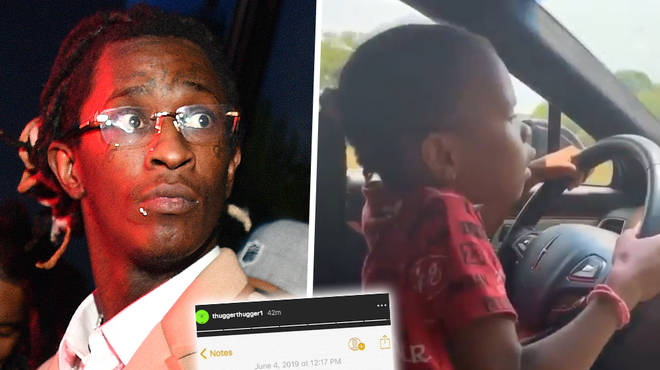 Young Thug has taken to Instagram to issue a statement following the viral video of his underage daughter driving a car.
Young Thug has responded to the backlash he has received for a video of his little daughter driving a car emerged online.
The Atlanta rapper's daughter appears way too young to legally drive a car. The "Best Friend" rapper claimed that the situation would have never happened if his daughter was in his care.
Last night, Young Thug took to Instagram Stories to issue a full statement, addressing the viral video of his underage daughter driving.
The rap star posted a screenshot of his notes, where he wrote a full paragraph addressing the video.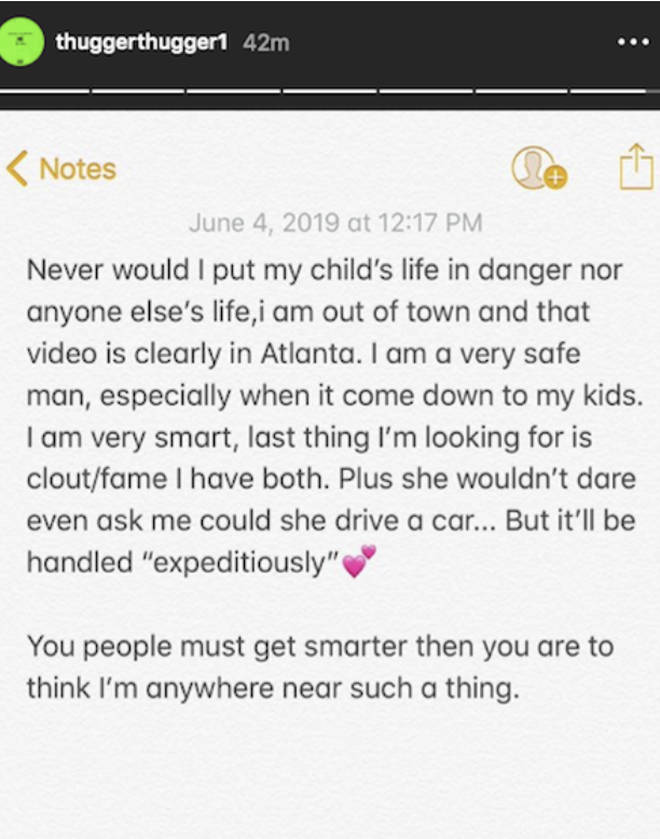 The rapper seemingly threw shade at his baby mama during his statement. Thug wrote: "Never would I put my child's life in danger nor in anyone else's life, I am out of town and that video is clearly in Atlanta".
He continued: "I am a very safe man, especially when it come down to my kids. I am very smart, last thing I'm looking for is clout/fame I have both" Thug wrote.
The rapper added: "Plus she wouldn't dare even ask me could she drive a car... But it'll be handled 'expeditiously.' You people must get smarter then you are to think I'm anywhere near such a thing" to close the statement.
Many fans are still not satisfied with Thug's statement and believe that the incident is too serious for the rapper to just address it informally in his 'Notes' app.
What do you think ?