Young Thug Says Lil Nas X Shouldn't Have Told The World He Is Gay In New Interview
15 July 2019, 12:53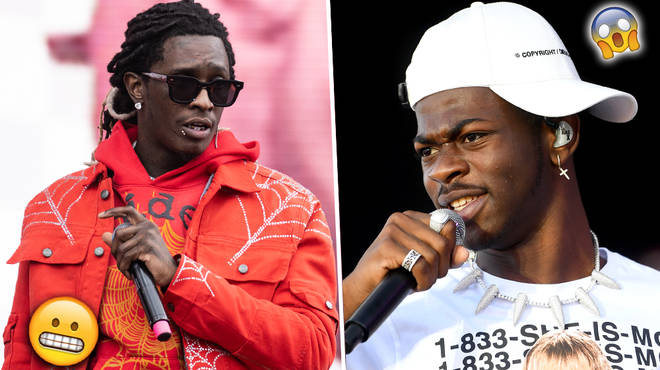 Young Thug speaks on Lil Nas X coming out about his sexuality and announcing he is gay to the world. The "Check" rapper believes the "Old Town Road" rapper shouldn't have came out.
Young Thug recently sat down with No Jumper for a backstage interview at London's Wireless Festival, where he performed on Sat 6th July. The rapper reveals how much he is supportive of young artists on the rise, like Lil Nas X.
The "Best Friend" rapper shouted out Lil Nas X for being from Atlanta and being so successful at a young age. However, Thug revealed that Lil Nas X shouldn't have revealed that he's gay.
In a new interview with No Jumper, Thug speaks on Lil Nas X revealing his sexuality. He states "I feel like he probably shouldn't have told the world, because these days—motherf***ers is just all judgement," he said. 
Thug continues "It ain't even about the music no more, Soon as the song comes on everybody's like 'this gay a*s n***a'".
However, the rapper did say "It was most definitely the best time to do it," referring to Lil Nas X coming out on Pride month.
He also gave props to the rapper stating "He's just a young n***a, chasing dreams. I know how people looked at [my music] when I first came. People like, 'Damn, who this? This n***a came outta nowhere.' Now I got 10 mixtapes, buzzing in my hometown."