YNW Melly's Lawyer Claims 'Murder On My Mind' Lyrics Will Be Used In Court During Murder Trial
9 April 2019, 16:19 | Updated: 9 April 2019, 16:25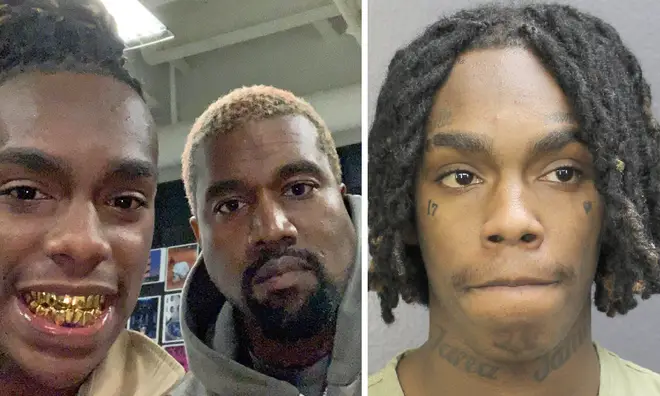 YNW Melly was charged with the alleged first-degree murder of two of his friends just weeks before his song 'Murder On My Mind' topped the US charts.
Rapper YNW Melly was arrested for the alleged murder of his two friends YNW Sakchaser (Anthony Williams) and YNW Juvy (Christopher Thomas Jr.) back in February, however a trial date is yet to be set.
But just weeks after he was arrested, YNW Melly's song 'Murder On My Mind' flew to tthe top of the Billboard charts and now his lawyers are worried the song's lyrics will be used against him in court.
Speaking to XXL in a recent interview, YNW Melly's lawyer Jason Roger Williams said "It's unclear, but [lyrics have] certainly been a large part of what has come from that office right now. They have not used lyrics in court yet, but that seems to be the plan based on what we've heard so far."
Fellow rapper Boosie BadAzz faced a murder trial back in 2011 and lyrics from his songs were used against him in court - Williams was Boosie's lawyer back then and fears similarities with YNW Melly's murder trial.
He explained, "When you look at the police behavior, when you look at the allegations that somehow rap lyrics are potential evidence or suggestive culpability or real life actions—those similarities are present in this case as well, and they were present in Boosie's case."
Williams went on to say, "The thing that some law enforcement folks just haven't realized yet is that rap lyrics are just lyrics, just like rock song lyrics are just lyrics, just like Al Pacino's in his script in Scarface are just words on a page! However, when the person who is rapping is youn and African-American, they somehow want to make a leap that these things are not just creative."
Whilst Boosie Badazz ended up going to prison on drugs charges, he was found not guilty of first-degree murder, however YNW Melly will have to wait for his court date to be set before he's able to find out his fate.
> Download Our Free App For All The Latest Music News!