YBN Cordae's Eminem Freestyle Stuns Fans At New York Show
24 July 2019, 11:58 | Updated: 24 July 2019, 12:00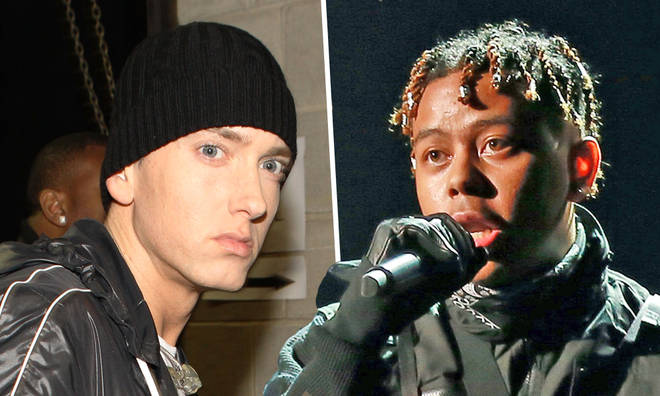 Two generations of Hip Hop collided when YBN Cordae dropped this sick Eminem freestyle whilst on stage at his live show in New York recently.
When it comes to Hip Hop there are a handful of names who would feature on every fan's G.O.A.T list and Eminem is one of them - now YBN Cordae has paid tribute to Em by performing his freestyle over one of his most iconic instrumentals live.
YBN Cordae made a name for himself in the rap game by reworking older classic Hip Hop tracks and Eminem's 'My Name Is' quickly became a fan favourite when he shared it earlier in his career.
As you can see in the video above, the crowd were clearly pumped to witness the up & coming rapper spitting some serious fire over the Dr Dre-produced anthem and in turn paying tribute to both Eminem and his own come-up in the scene.
Having recently been revealed as one of XXL's Freshmen for 2019 alongside the likes of Megan Thee Stallion and DaBaby, YBN Cordae is certainly making the most of his time in the spotlight and isn't afraid to bridge the generational gap between current rap sounds and old skool vibes.
With his debut album 'The Lost Boy' dropping this week, prepare to hear a lot more from the Maryland rapper throughout 2019 and beyond.
> Download Our Free App For All The Ltaest Music News