XXXTentacion explains new 'Bad Vibes Forever' album in video before his death
6 December 2019, 18:16 | Updated: 3 February 2020, 16:02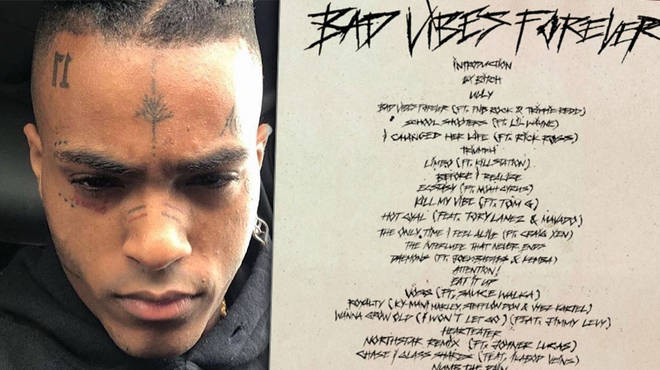 Late rapper XXXTentacion has explained the message behind his 'Bad Vibes Forever' album in a video, before he passed away.
XXXTentacion was very open with his followers about his thoughts and his outlook on life. The late rapper, who sadly passed away in June 2018, had so many ideas fleshed out in his mind and made a solid catalog of music.
After the positive reception his fans had to Skins, they were unsure whether they wanted a second posthumous body of work from the "Sad!" artist. However, since 'Bad Vibes Forever' dropped today (Dec 6th) it has been well received by fans.
The "final album" from the X, has featured from Trippie Redd, Lil Wayne, Rick Ross, and plenty of other amazing artist.
In an old video, X detailed his thoughts behind his 'Bad Vibes Forever' album. Trippie Redd shared to video on his Instagram page, with many fans flooding his comments with love hearts for the late rapper.
In the video, X can be heard saying "To kind of explain what Bad Vibes Forever is as a whole... I put 'Bad Vibes' on my face because I wanted to deter anyone that basically has this preconceived notion," said the late rapper.
"When you see someone and you immediately judge them, those aren't the people that I wanna attract. I don't wanna attract people who look at me and think I'm an idiot due to how I look."
XXXTentacion projected an important message: "don't judge a book by it's cover".