Wendy Williams Reveals Reason Why She Stayed With 'Cheating' Husband Kevin Hunter - LISTEN
13 August 2019, 10:39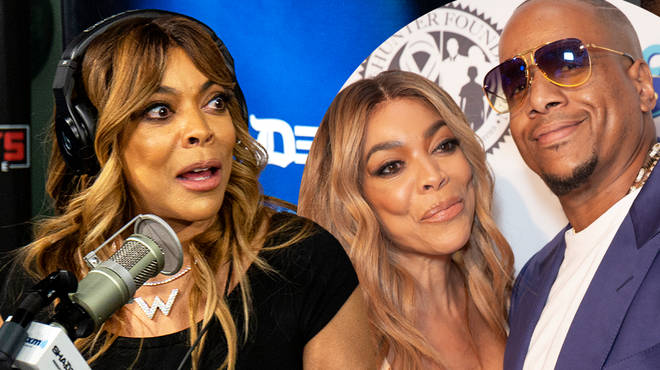 Talk show host Wendy Williams revealed that she knew about her husband Kevin Hunter's cheating for years. Wendy also reveals why she chose to stay in the marriage for so long.
Wendy Williams has been going through it recently, since her husband's relationship with alleged mistress Sharina Hudson was exposed to the public. Although it has been a tough time, Wendy seems in better spirit and is officially dating.
The self-titled talk show host sat down with Andy Cohen for a chat on SiriusXM Radio and revealed that she was aware of her ex-husband's "double life" while they were together.
On the radio show, Wendy Williams admitted that she stayed by Hunter's side, despite knowing about his cheating ways for because she didn't want it to impact their son Kevin Hunter Jr.'s life.
Wendy said"I had to get my ducks in a row. I knew a lot of things for years," she said.
The talk show host continued "but my son was at home. It wasn't fair to him. I'm not going grab his hand and flee the scenes and move zip codes. Now he has to move high schools and stuff like that — he's just making friends."
Wendy added "Now he's away in college, and the person I am now is very single because he's not living with me. He goes to school in Miami."
When Cohen asks Wendy whether she would have separated from Hunter and got a divorce if it wasn't public knowledge, Wendy responded "Are you out of your mind?".
She then revealed she had her "own" photos of Hunter's separate home with Hudson, and would've left him regardless. "I can take a lot," she said, "but I'm not raising a family."