Wendy Williams Fans Joke She's Having A "Hot Girl Summer" After Rick Ross Video Emerges
9 August 2019, 11:58 | Updated: 9 August 2019, 12:00
Fans of the 55-year-old talk show host - who recently split from husband Kevin Hunter - joked she looked like she was "ready to risk it all" with rapper Rick Ross after seeing them together at a party.
Wendy Williams is living her best life, as seen while attending Rick Ross' album release party in New York last night.
The 55-year-old talk show host recently split from her now-estranged husband Kevin Hunter, 47, after his alleged affair with 33-year-old massage therapist Sharina Hudson was publicly exposed in April.
Earlier this week, Williams denied rumours suggesting she's rehiring Hunter as her business manager, claiming the only business they're doing together is finalising their divorce.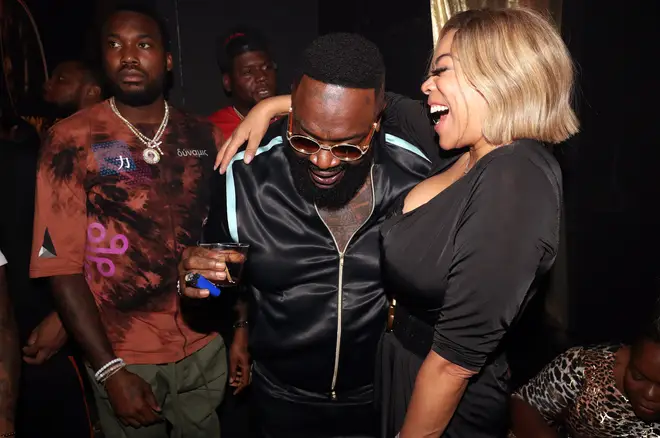 And now, after footage has surfaced of Williams giving Rick Ross a very warm welcome at his release party for 'Port Of Miami 2', her fans are convinced she's having a Hot Girl Summer.
The social media maven can be seen engaging in an up-close conversation with the rapper, beaming from ear to ear before playfully punching him and laughing.
A photo of the pair looking at each other intently also began circulating online, and the comments section soon filled with fans suggesting Wendy's been channelling her inner Megan Thee Stallion.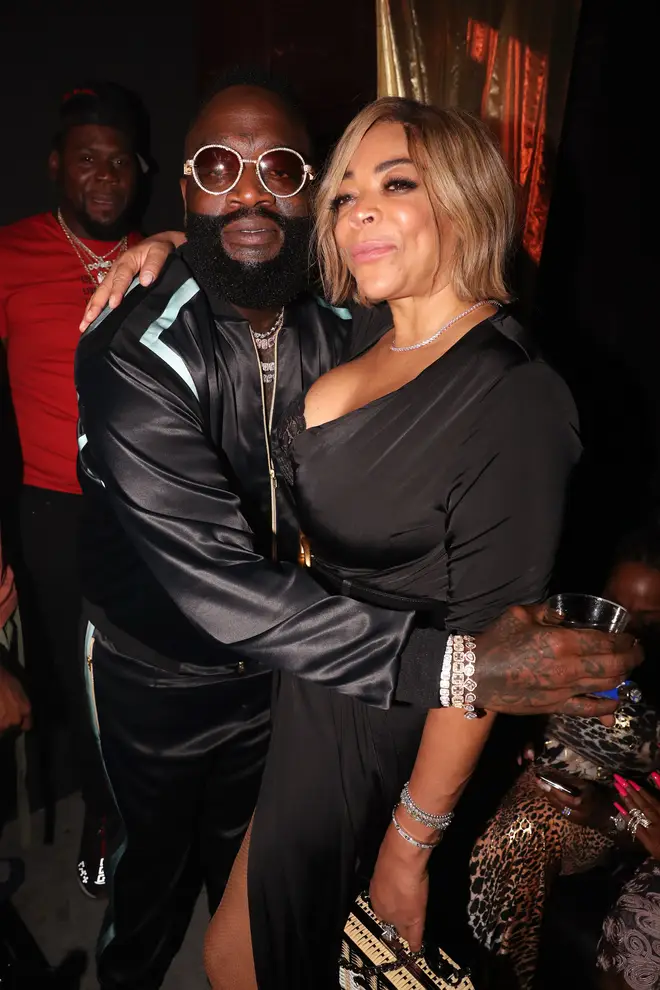 "She really having a hot girl summer," one wrote, while another chimed in, "Wendy is having a HOT GIRL YEAR tf! Get your groove back sis."
"She look like she gonna risk it all!!!" one fan pointed out. "The way she's looking at him! That's how I look at my wine bottles," joked another.
Another questioned, "Why she looking at him like a snack." Someone else said, "She's giving him the zaddy eyes." Wendy is yet to comment on the interaction.
Wendy recently opened up about her divorce from her husband, whom she was married to for 22 years. "I want a divorce like yesterday, I want a divorce two months ago, three months ago," she said. "Whenever I found out, four months ago."