Wendy Williams brutally trolls Suge Knight: "It's not my fault you ran over a man..."
5 December 2019, 14:31 | Updated: 5 October 2020, 12:36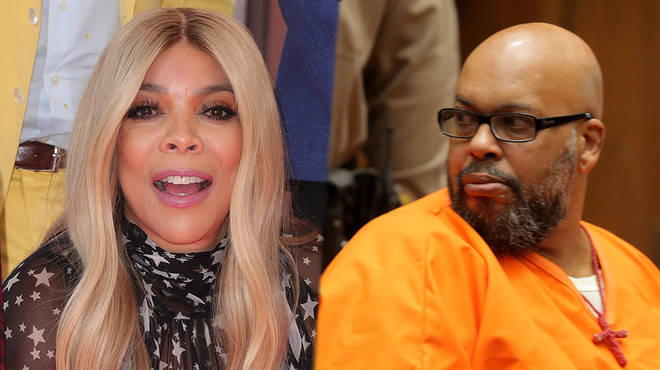 Talk show host Wendy Williams has thrown shade at Suge Knight, after he sent a special message to her from jail, through Ray-J.
Wendy Williams recently spoke on Suge Knight's manslaughter conviction during her recent interview with Ray-J, 38, on The Wendy Williams Show.
Singer and Love & Hip-Hop: New York star, Ray J, was a recent guest on Wendy's selt-titled talk show where the host asked about his involvement with Suge Knight and the current status of Death Row Records.
On Wednesday (Dec 4th) A clip of Ray-J's interview showed Wendy strongly defending herself against claims that she didn't support Suge Knight.
Before Wendy could even finish the question she was about to ask Ray-J, he let her know Suge has a special message for Wendy.
"So look, Suge told me to tell you … this was a message yesterday," Ray-J said.
"He said that he found out I'm going on Wendy and he said tell Wendy don't ask no questions about me or Death Row because she never treated me right or said anything nice about me."
Williams snapped after Ray-J relayed the message Suge had for her, and instantly threw shade at Knight for his manslaughter conviction.
The 55-year-old talk show host began shouting, "Get out of here Suge! Get out of here with that! I've always treated you right and all I do is report what's going on."
Wendy continued "It's not my fault you ran over a man [Terry Carter], backed up and ran him over again. That is not my fault. I am fair. I am fair Suge."
Last month, Knight confirmed Ray J was in charge of all business dealings with Death Row. However, denied he had signed over his life rights to him.