Wendy Williams Tells T.I. To "Stop Talking" After He Dissed Iggy Azalea
31 October 2019, 17:39 | Updated: 5 October 2020, 12:37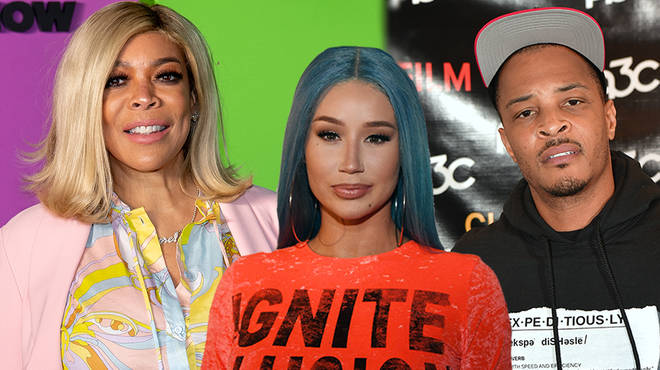 Talk show host Wendy Williams defends Iggy Azalea's legacy after T.I's recent comments about the rapstress.
Wendy Williams addresses the latest hot topics during her self-titled show. On the latest episode, the talk show host spoke on the recent T.I and Iggy Azalea beef.
On Wednesday (Oct 30) Wendy posted a segment from The Wendy Williams show on Instagram. In the clip she sides with Iggy, against tip, however still shades the rapstress in the process.
Wendy voiced her opinion on the beef between Iggy and T.I. The talk show host didn't have much to say about Iggy's response.
Although, Wendy does agree with the "Fancy" rapper that T.I needs to "shut up."
"I don't know Iggy Azalea, but I do believe that T.I. needs to stop talking about this," Wendy told her audience.
In the clip, Wendy goes on to say "She didn't ruin your legacy, she added to it, because by you discovering her, whether you like her today or not, she did have that Fancy song."
Later on in the clip, Wendy reveals that she agreed with Iggy's choice to cater to her white audience.
"I don't blame Iggy for turning white all of a sudden," she said. "She's white! She played black and then she went white, and now T.I. is still talking."
Watch the full video above.