Iggy Azalea Explains Her "Issue" With T.I As He 'Tries To Take Her Success'
29 October 2019, 13:02 | Updated: 29 October 2019, 13:03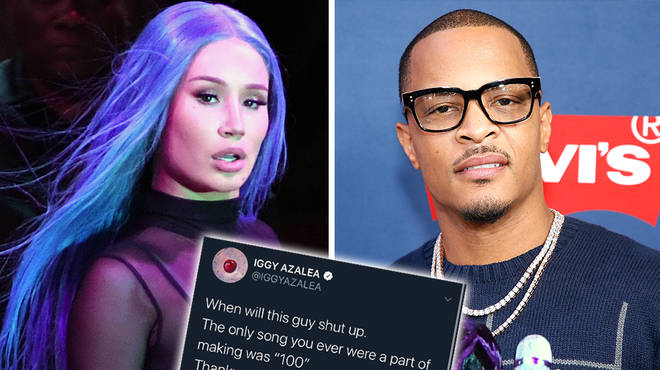 Rapstress Iggy Azalea has responded to T.I's claims that she's "switched up". The "Fancy" rapper has explained her issue with the Atlanta rapper on Twitter.
Iggy Azalea has clapped back at T.I after his recent comments on her "changing up" and tarnishing his legacy.
During a recent The Breakfast Club interview, T.I said that "when she found out White people liked her and she didn't really need Black people to like her, she switched up". He claimed she was the reason why his reputation was put on the line.
On Monday (Oct 28) Iggy took to Twitter to address T.I continuing to speak on her years after the end of their working relationship.
"When will this guy shut up. The only song you ever were a part of making was "100,"" Iggy wrote in one tweet.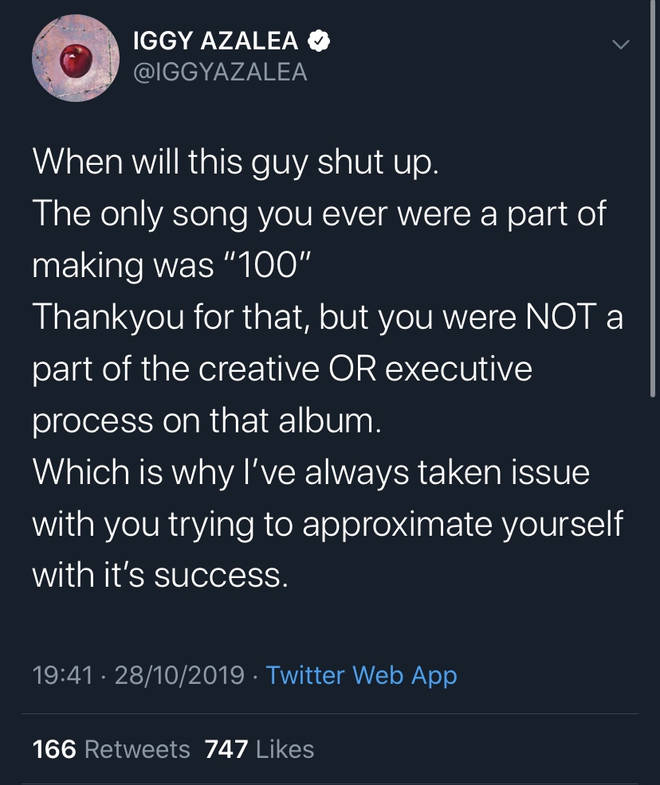 "Thank you for that, but you were NOT a part of the creative OR executive process on that album. Which is why I've always taken issue with you trying to approximate yourself with it's success."
In other tweets, Iggy continued addressing at the Atlanta rapper's comments, who called her the "tarnish" of his legacy during an interview with The Root.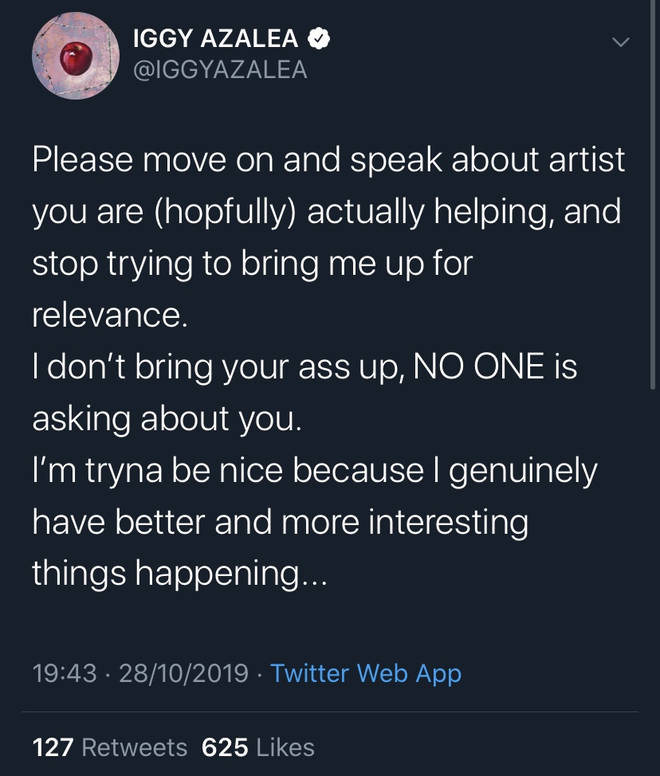 "Please move on and speak about artist you are [hopefully] actually helping, and stop trying to bring me up for relevance," she tweeted.
"I don't bring your ass up, NO ONE is asking about you. I'm tryna be nice because I genuinely have better and more interesting things happening…" Iggy then urged the rapper to spot bringing up her name in interviews.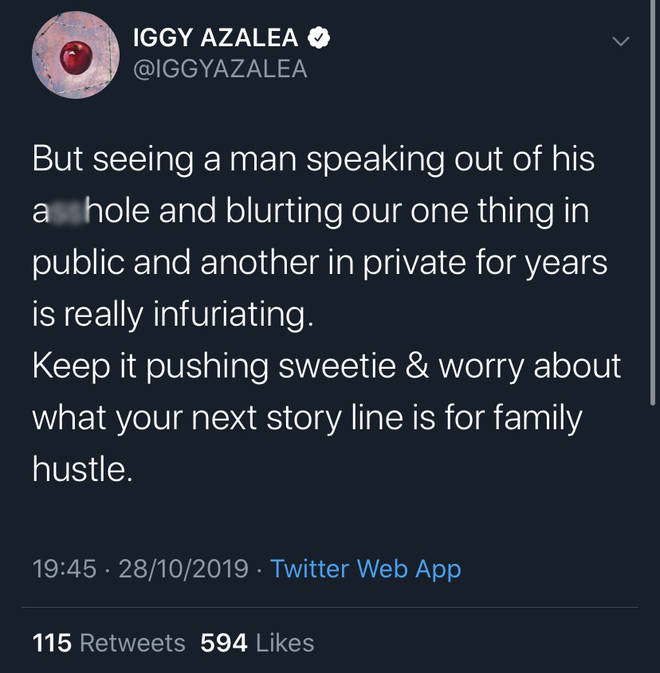 After the long rant on Twitter, Iggy apologised to her fans for giving into the drama. She tweeted "Anyway, sorry for ranting but it makes me SO mad".