Wendy Williams Hints New 'Boyfriend' Is Young Enough To Be Her Son With Instagram Post
11 June 2019, 13:36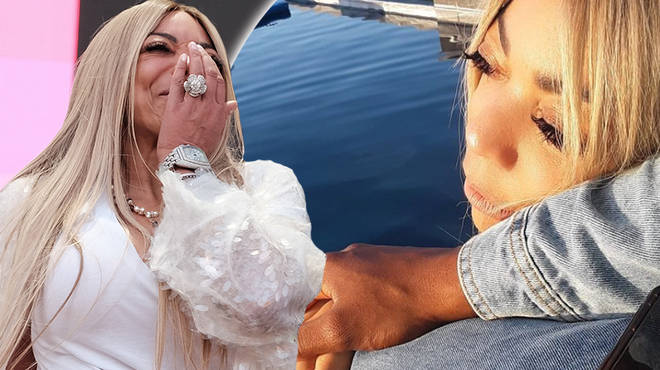 Wendy Williams has taken to Instagram to show the world that she is having fun with a new unidentified lover. The talk show host lightly addresses the age difference in her post.
Wendy Williams recently broke down in a new video, speaking about her estranged husband Kevin Hunter. During the video, she was spotted with a new man, who was mistaken as Kevin Hunter by reporter who captured the video. .
The man seated in the car besides her may have been her new boo, who she recently posted a photo with on Instagram.
On Monday (Jun 10) Wendy took to Instagram to post a photo of herself hugging onto an unidentified mans leg, during her vacation in Los Angeles.
While the self-titled talk show host hasn't directly confirmed that she is dating this guy, it seems though after she recently announced that she is single and dating.
According to TMZ, Wendy's new 'boo' is reportedly in his late twenties, which makes him significantly younger to her. She addressed his age in a caption of a photo of them together, hashtagging a photo with "#oldenoughtobeyourmother".
Wendy has headed back to New York City with her alleged new boo. The talk show host allegedly met her new boo while chilling with Blac Chyna on Saturday (Jun 8th).
Wendy is reportedly not ready to go into proper relationship just yet, but she is fond of her new lover.