Watch Kim Kardashian Try (And Fail) To Learn How To Braid North's Hair
1 December 2016, 11:46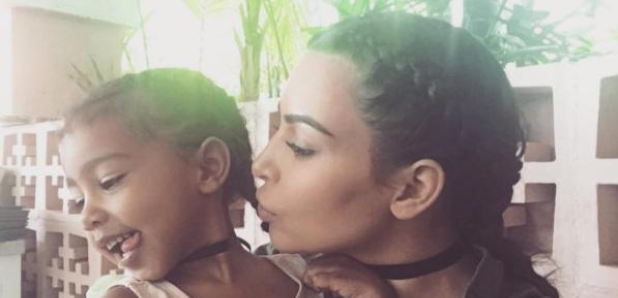 Braiding hair is not one of Kim's many talents, apparently.
Kim Kardashian learned how to braid daugher North's hair recently, and the result was hilarious.
The mother-of-two struggled to get to grips with little Nori's curly locks, eventually hiring a celebrity hair stylist to help her out.
"North is so proud of her curly hair," Kim explained, "But she's very opinionated on how she wants to wear her hair."
"As a mom, you don't want to have to tell her 'I don't know how to do your hair.'"
Watch the hilarious video below:
Kim Kardashian Struggles to Learn How to Style Daughter's Curly Hair - Yahoo TV (blog)

Yahoo TV (blog)

Kim Karda… https://t.co/aW1WL4AaeX

— Buzz Beauty (@BuzzzBeauty) October 31, 2016
The expert tutorial came at a price - Kim allegedly forked out $2,500 for the braiding lesson.
However, when you're the daughter of one of the world's most affluent celebrity power couples, money is not really an object.
And after a lot of practice and a few helping hands, a triumphant Kim nailed the braiding like a pro.
"It's like such a fun experience in the morning with North and I, just getting her ready and getting her hair done."
In related news, Kim's husband Kanye West has finally been released from hospital after reportedly being admitted for exhaustion last week.
The rapper left UCLA Medical Centre with Kim and his personal doctor Michael Farzam.