Watch Kent Jones Drop An Exclusive A Capella Freestyle
27 July 2016, 18:35 | Updated: 28 July 2016, 10:53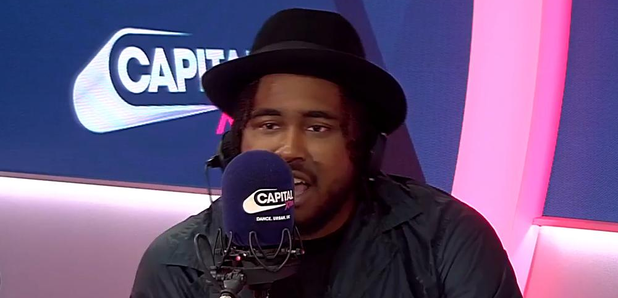 The 'Don't Mind' rapper dropped some bars exclusively for CapitalXTRA.com.
Kent Jones dropped an exclusive freestyle for CapitalXTRA.com during an interview about his new single 'Don't Mind'.
The US artist, signed to DJ Khaled's We The Best record label, is known to many for his silky vocals.
However Kent Jones is also a rapper and showed off his skills by dropping an acapella freestyle live in the studio.
Watch below:
"I will never fold that's why I keep me a binder, lunar eclipse moon sh*t, I got the world behind us," he rapped.
During an interview with Manny Norte, Kent Jones also revealed that he is currently working on his debut album 'No Plan B' and teased some of the superstar collaborations he has up his sleeve.
"Its going to be the ultimate listening experience for sure," he said.
Meanwhile, Kent Jones also performed an incredible cover of John Legend's 'Ordinary People' during his interview.