Watch Kent Jones' Incredible Cover Of John Legend's 'Ordinary People'
26 July 2016, 17:03 | Updated: 27 July 2016, 18:41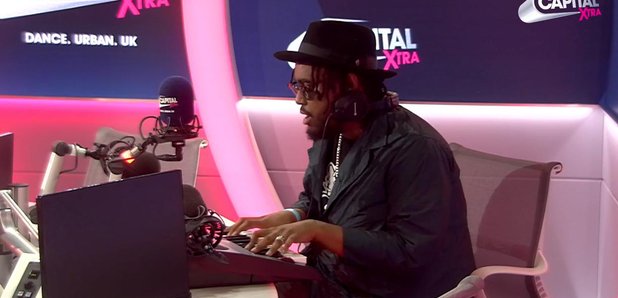 This is special.
Kent Jones performed an amazing cover of John Legend's 'Ordinary People' exclusively for Capital XTRA during an interview with Manny Norte on The Norte Show.
The US rapper, who also caught up with Manny about the success of his new single 'Don't Mind', spotted a piano in the studio and decided to show off his incredible talent.
Watch the amazing moment below:
During the interview, Kent Jones also revealed his hate for women who don't take care of their feet.
"Its inacceptable," he said before opening up about his love for women with big feet. "I like size 9 to a 10 and half or 11," he continued.
He even changed a lyric during his John Legend cover to reflect his preference.
"Girl I'm in love you but your size 11 shoes… I'm past the infatuation stage," he sings.
Watch the impromptu performance and interview highlights above.
You might also like...