WATCH: Blac Chyna Welcomes Baby Dream Kardashian With Epic #MannequinChallenge
11 November 2016, 11:25 | Updated: 11 November 2016, 13:33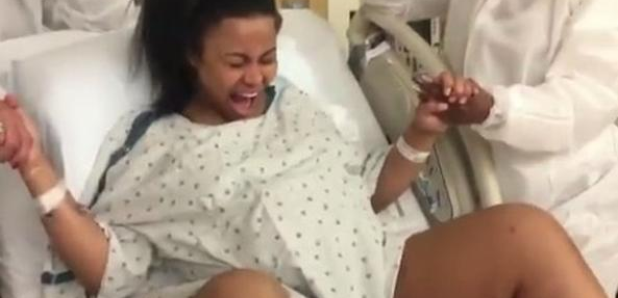 What an entrance!
Blac Chyna introduced the arrival of her newborn child Dream Kardashian to the world using the latest viral craze – the #MannequinChallenge.
The reality star, who gave birth to Dream Reneee Kardashian on Thursday morning, captured the moment with an epic freeze-frame.
The short clip shows Chyna about to deliver her baby, while Rob Kardashian, Kris Jenner, her mum Tokyo Toni and more remain frozen around her bed.
Watch below:
Rob and Chyna reportedly had a brief conflict with the hospital over filming the birth for their reality show.
However E! claim the 'Rob And Chyna Baby Special' will air on their channel on 18th December.