Blac Chyna & Rob Kardashian Welcome Their First Child Dream Kardashian
10 November 2016, 19:30 | Updated: 11 November 2016, 09:10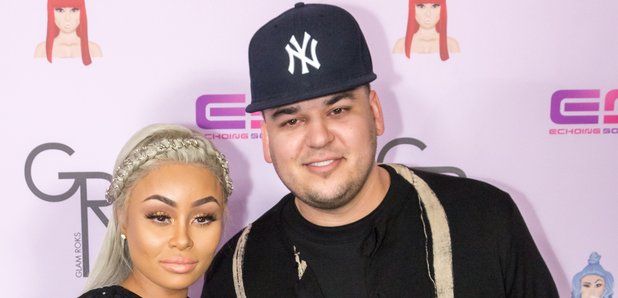 Everything you need to know about the latest Kardashian, including name, weight and time of birth.
Blac Chyna and Rob Kardashian have finally welcomed their first child together.
The baby girl, named Dream Renee Kardashian, was reportedly delivered through c-section and arrived at 9.18am P.T., weighing 7 pounds and 5 ounces.
"[Dream] is gorgeous and has tons of hair," a source told E! News.
Blac Chyna and Rob arrived at Cedars-Sinai Medical Center in Los Angeles early on Thursday morning alongside Chyna's mum Toyko Toni.
Kris Jenner also arrived later in the day to be at the bedside.
"I got to watch [the] delivery," she told E!. "It was so beautiful and I'm so excited and happy to have another grandchild! No. 6!"
She added: "It was one of the most precious moments of my life."
My new niece is absolutely stunning!!! So thankful I was able to land in time to witness this miracle happen! Praise God!

— Khloé (@khloekardashian) 10 November 2016
According to TMZ, there was brief conflict about cameras being allowed to film the birth.
Rob and Chyna previously suggested capturing the moment for a TV special, however this reportedly violated Cedars-Sinai rules.
But according to E!, they will be airing all the drama from the delivery room in a 'Blac & Rob Baby Special' on 18th December.
"During the special, we see that family and friends are never far away, coming together to support Rob and Chyna as they prepare for the birth of their daughter," they announced.
Congratulations to Rob and Chyna!