Who is Victoria Vanna? Name, age, Instagram & TikTok revealed
3 June 2021, 17:49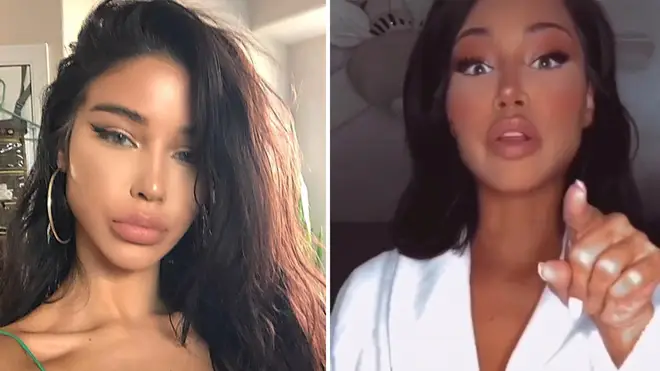 The model recently made a video claiming Kylie Jenner bullied her on set at Tyga's music video.
Victoria Vanna has been making headlined after she claimed Kylie Jenner bullied her on set at ex-boyfriend Tyga's music video.
The model claimed the billionaire beauty mogul was intimidating on set - but that other people there told her the KUWTK star is a "b***h to everyone" and not to take it personally.
In her TikTok story time, Victoria said: "As soon as I walk out, she's looking at me up and down, whispering and pointing and making fun of how I was dancing."
She claimed Kylie and her friends were imitating how she was twerking, saying they were "making fun of me, clearly."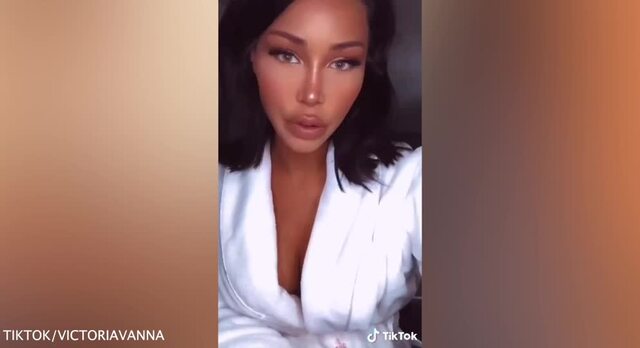 Model Victoria Vanna claims Kylie Jenner bullied her on set at Tyga's music video
Victoria continued: "I'm literally full-on crying, and I decide that I'm gonna go outside.
"So I go outside, and Kylie and all of her friends came outside, too. And they went to her Rolls-Royce."I remember it was a white Rolls-Royce in the parking lot."
"It was almost like they were following me. And they were all in there eating McDonald's.And then I was walking by, and I could just hear them. Like, inside, they were literally pointing and laughing at me. "
She continued: "And then I walk outside, and they're literally still talking about me. I remember I felt my face get hot. I was excited to meet her and felt bullied for no reason."
Kylie later denied the claims, simply writing; '.. this never happened' on Instagram.
But who is Victoria Vanna?
Who is Victoria Vanna?

Victoria Vanna.

Picture: Instagram/@victorianvanna

Victoria Vanna is a famous Puerto Rican-American fashion Instagram model and social media influencer.

The curvaceous model boasts over 94,000 followers on Instagram, where she collaborates with popular brands.

Victoria labels herself an entrepreneur and promotes fashion businesses online.

What is Victoria Vanna's age?

Victoria Vanna is 26-year-old. Her birthday is on April 29, 1995. Her zodiac birth sign is Taurus.

What is Victoria Vanna's Instagram & TikTok?

Victoria Vanna's Instagram handle is @victoriavanna.

Her TikTok is @victoriavanna