YouTube Removes Over 100 UK Drill Videos After New Police Request
14 February 2019, 13:02 | Updated: 14 February 2019, 13:04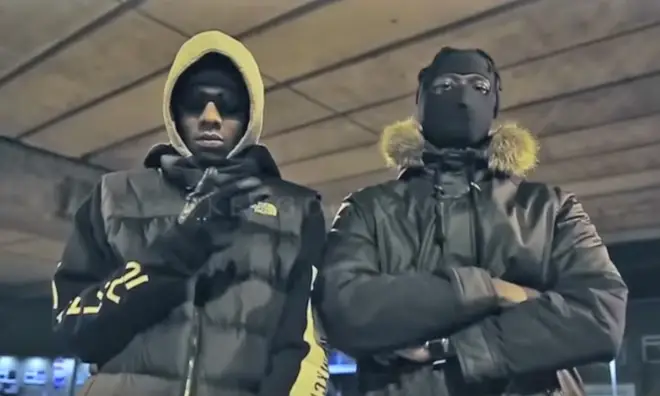 Skengdo X AM are two of the rappers whose music has been affected by the police clampdown on UK Drill music videos being posted on YouTube.
UK Drill has been thrust into the spotlight once more after YouTube removed more than 100 videos from their platform at the request of the police.
According to reports from the Press Association, British police requested the removal of 129 videos in total, however YouTube only ended up taking down 102 and it's believed most of those were classed as Drill Rap videos.
Russ Explains 'Gun Lean' To A Classical Music Expert
The police department which flags and requests the removal of videos from YouTube is named 'Operation Domain' and the officer in charge of the operation spoke out about the new UK Drill removals.
In a statement, Detective Superintendent Mike West reportedly said "The fact we've got more taken down in six months compared to in two and a half, three years, is a step in the right direction."
Reports also claimed that DS West claimed the removal of videos was not an attempt to censor people but was instead aiming to remove videos which could cause "a risk and a harm".

Attempting to explain specifically why UK Drill videos are being removed from YouTube, DS West stated, "The key distinction is naming of individuals or the code word for the individuals or gangs."
He added, "I'm talking about people deliberately calling out, naming other gangs to generate purely a violent retaliatory response – that's the difference."
Two rappers who have been affected by previous YouTube culls of UK Drill videos are Skengdo X AM and in an interview with The Guardian, AM said, "They have imposed something that will give us a criminal record just for making music. But there's just no evidence that censorship is actually going to stop any crime. It's a very, very weak argument."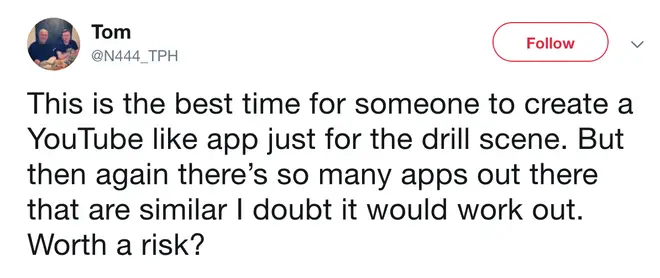 In a statement about the new UK Drill video removals, a YouTube spokesperson said, "We have developed policies specifically to help tackle videos related to knife crime in the UK and are continuing to work constructively with experts on this issue."
"We have a dedicated process for the police to flag videos directly to our teams because we often need specialist context from law enforcement to identify real-life threats."
It's not been revealed which videos were removed or which artists have been impacted by the latest removal efforts by the police and YouTube, but it appears more videos will be affected in the future.
> Download Our Free App For All The Latest Music News!