The best UK Drill songs of 2019
12 February 2019, 17:20 | Updated: 24 December 2019, 12:14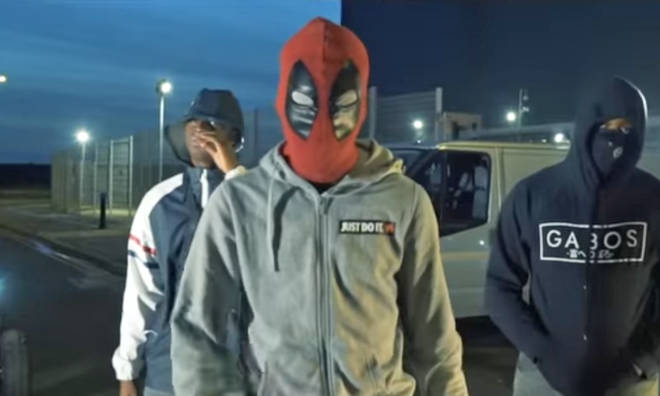 Having quickly become one of the most talked-about sounds coming out of the UK, 2019 has seen some hard tunes from the likes of DigDat, Blanco and more...
It's one of the fastest growing genres in the UK music scene with Drill tunes even hitting lofty heights on the UK charts, so 2019 is set to be a big year.
If you're looking for the biggest and best UK Drill songs of 2019 look no further as this playlist of songs is everything you need...
DigDat x Loski - 'No Cap'
Having enjoyed serious success as solo Drill stars, Loski and DigDat teamed up for this instant classic, taken from Loski's 2019 'Mad Move' mixtape. Big tune.
Russ Splash ft Ms Banks, Lethal Bizzle, LD, Digga D and Taze - 'Gun Lean Remix'
After seeing the original version of 'Gun Lean' become one of Drill's biggest viral successes at the turn of the year, Russ called on some big hitters to jump on the remix and it absolutely bangs.
Rushy - 'Trippidy Trap'
Rushy's made a name for himself alongside Lano and RomyJo as part of West London trio #Straight3, but the Drill star goes it alone on 'Trippidy Trap' and certainly doesn't disappoint.
Abra Cadabra - 'Smoke'
After enjoying a massive rise in the UK scene across the last couple of years, Abra Cadabra got 2019 off to a flying start with his hard-hitting anthem 'Smoke' and proved that he's ready to take this year by storm.
Sav12 - 'Judas'
After dropping a number of well received tracks over the last couple of years, Sav12's song 'Judas' sees him at the very top of his game and if he keeps up the workrate it looks like it'll be a great year for the Drill star.
V9 - 'Devilish'
Hard bars. Solid Drill instrumental. A Deadpool bally in the music video. V9 made a big mark on 2019 in the first couple of months and he doesn't look like stopping there.
Burner - 'Maddest Of The Maddest'
First of all Burner made 'Mad Moves', then he was 'Madder Than Mad' and now the Drill star is the 'Maddest Of The Maddest' in this massive track.
Skengdo X AM - 'Gun Talk'
These two have one of the best work rates in the scene and 'Gun Talk' is a slightly different vibe from what we're used to, but it's easily one of Skengdo X AM's catchiest songs to date.
Dr Vades X Blanco - 'Ringtone'
Harlem Spartans rapper Blanco joined forces with Dr Vades on this one and actually managed to spit one of the coldest flows over an iPhone ringtone. Mad.
> Download Our Free App For All The Latest Music News!